Project Name - MYTT Hotel Pattaya In Thailand

City - Pattaya

Budget - Around $120000

Project Profile
A The Mytt Beach Hotel in Pattaya is a modern, Set in the heart of North Pattaya, just a few steps away from the beach.The five-star quality of luxury hotels is most strongly reflected in the high-quality facilities and dishes provided by the restaurant.A peaceful, intimate and sophisticated ambience creates the perfect setting for an absolutely sumptuous and luxurious dining experience.This project is an open kitchen remodeled directly on the top floor of the hotel.

Project Analysis and Communication
This project is an open kitchen renovated on the top floor of the hotel. The customer requires the equipment to be more advanced and beautiful. Therefore, we specially customized the copper-plated smoke hood for the customer. All the cooking equipment is replaced with zinc alloy knobs and the stainless steel cabinet doors are Use stainless steel handles. Because the floor height is relatively low, we integrated all the hangers with the positions of the beams and adjusted them to achieve the overall aesthetics. For the open kitchen, we chose a silent Chinese food stove to avoid excessive noise.

Project Design Scheme
The best is not necessarily the best, but the professional is good and appropriate.
Design drawings
Design proposal presentation
1. The highlight of this project is the display kitchen. There is an aisle on the front of the kitchen to allow people to see the kitchen seafood processing and cooking area display of the hot kitchen. For this project, the hood is wrapped in copper color to improve the appearance of the display.
2. For the bar counter, we have designed several combination function styles unique to this customer and the customer is very satisfied.

Construction and installation on the ground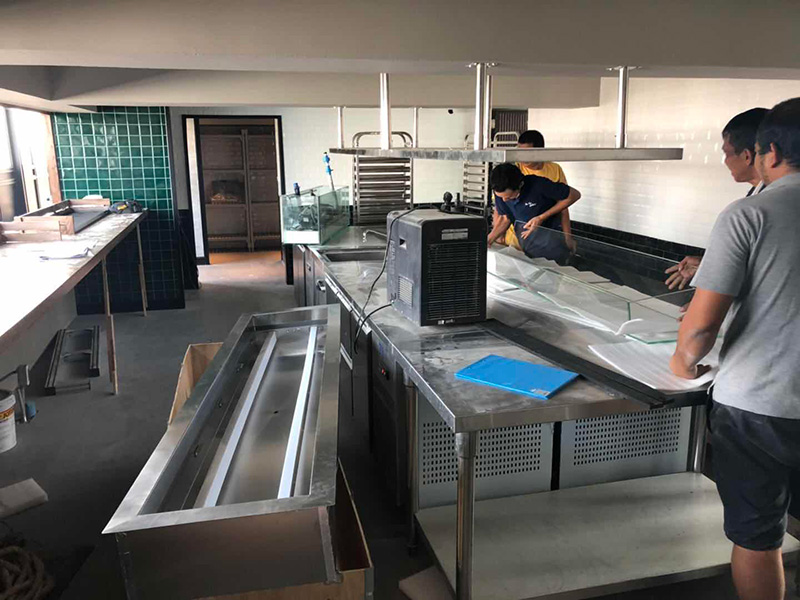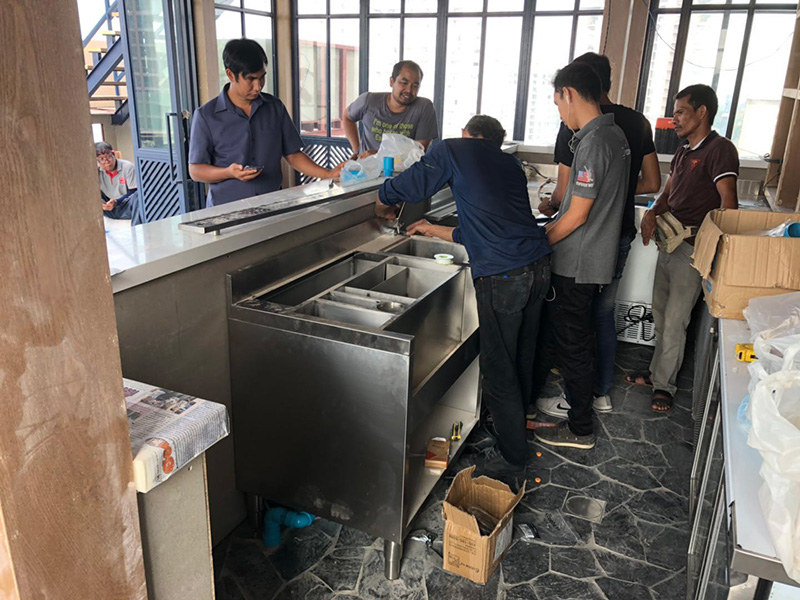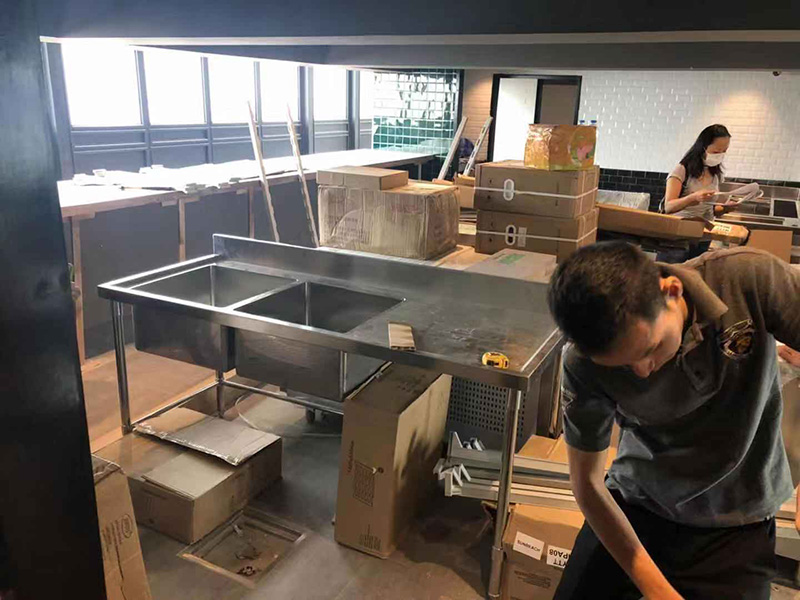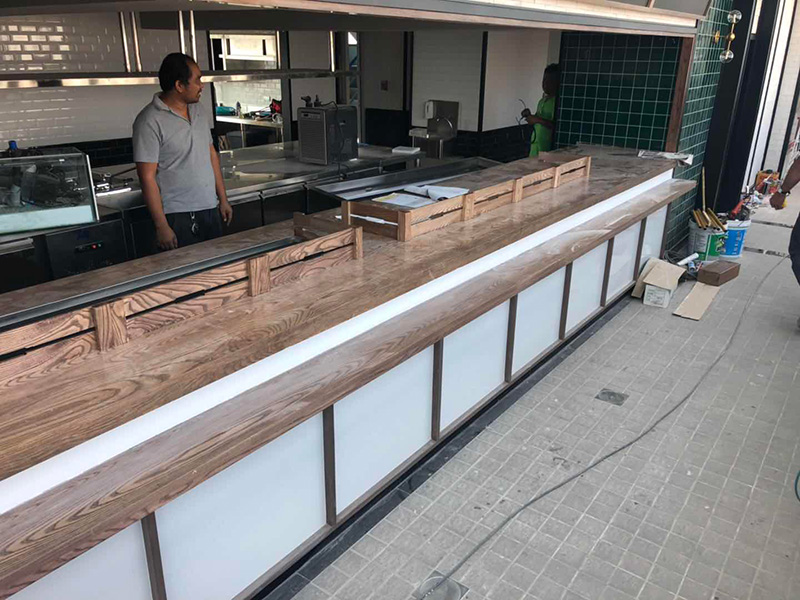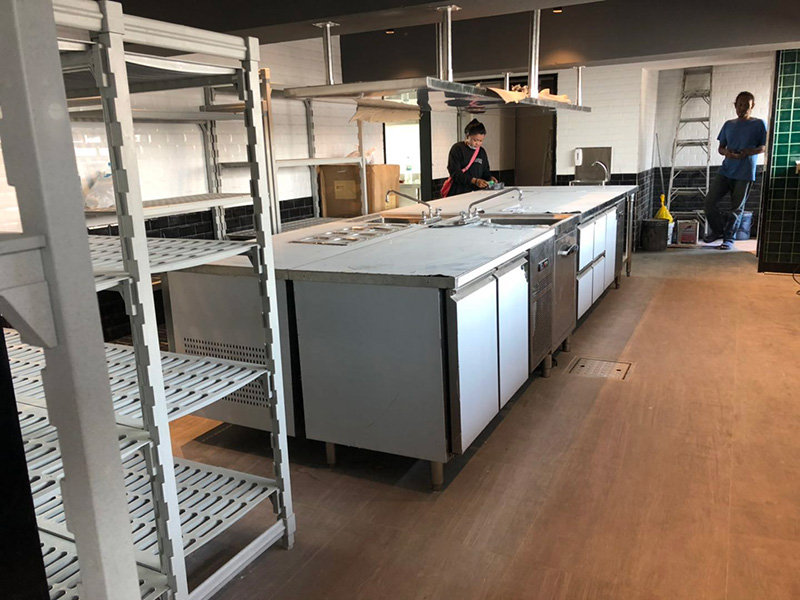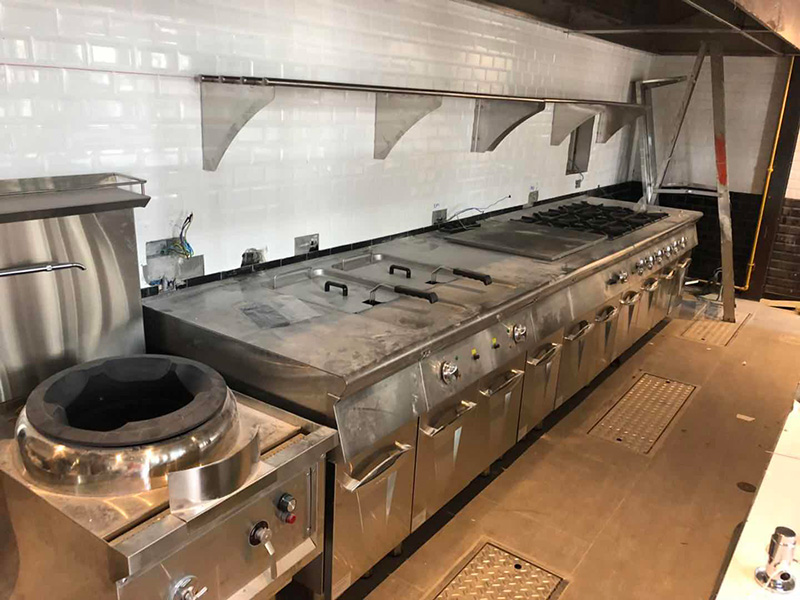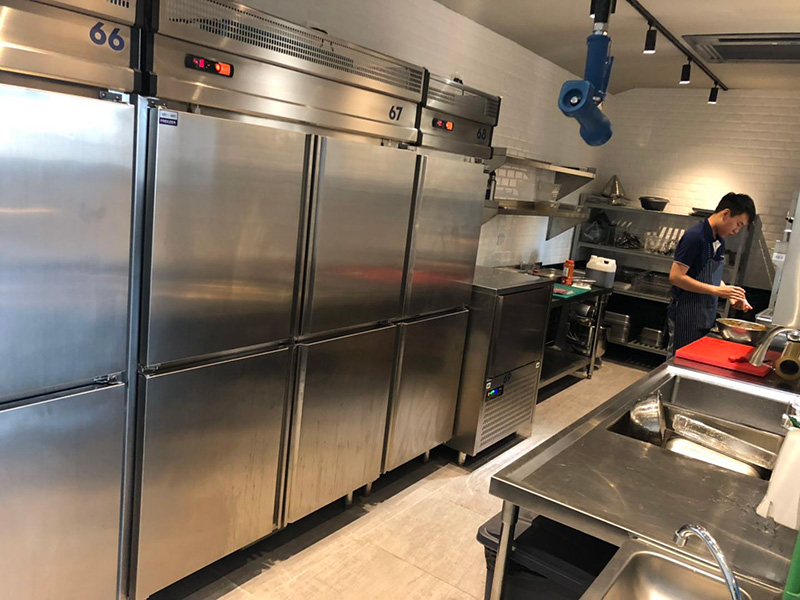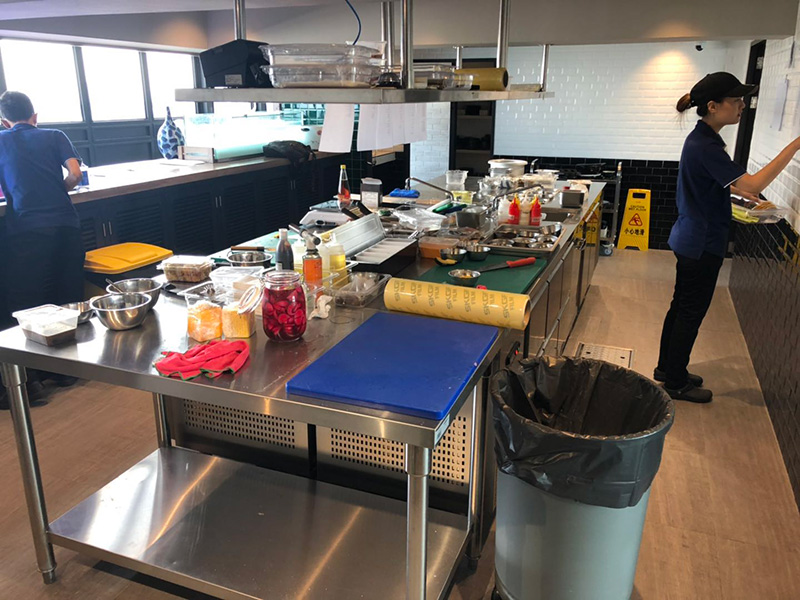 Project Summary
After many revisions to the drawings, all the designs are presented in an externally displayed style according to the client's open kitchen, so as to achieve an environment that matches the high-end ingredients. Provide customers with one-stop procurement, all kitchen equipment is involved, such as stoves, refrigerators, customized stainless steel products, baking equipment, dishwashing equipment, etc.