INEO has been leading the way in professional design & consultancy services for one-stop commercial kitchen solutions. Kitchen Project become more easier and save your budget with our great project services.
Site Measurements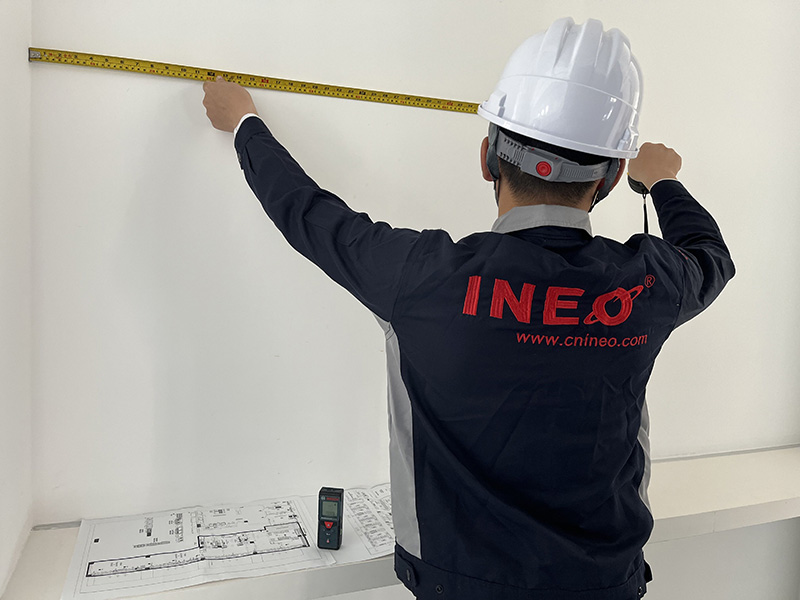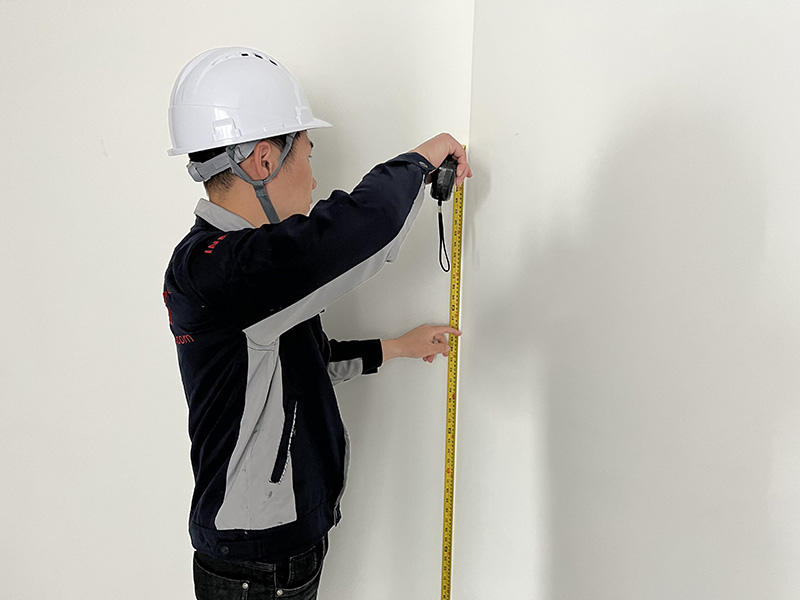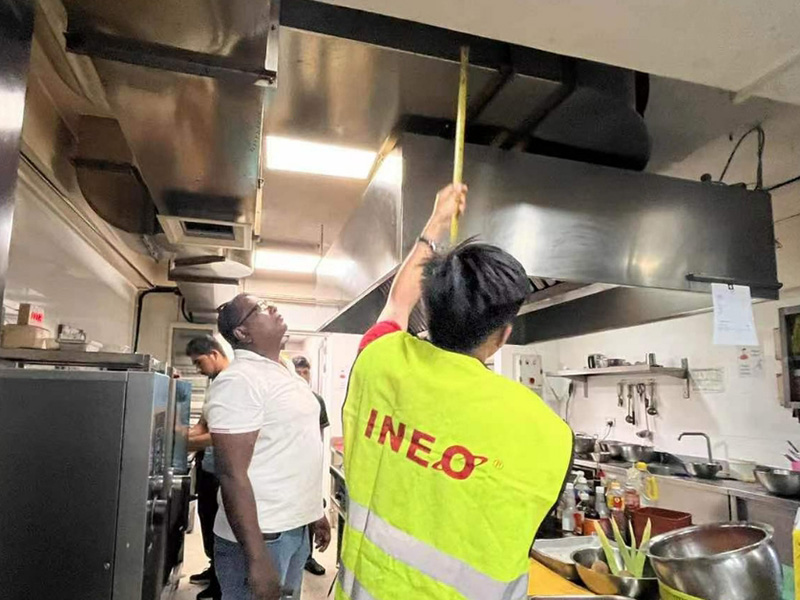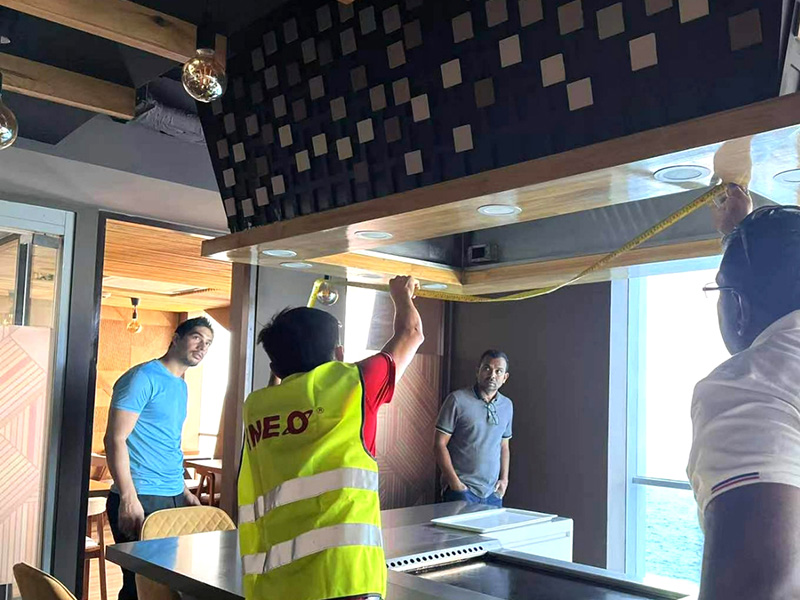 We have more than 7+ on-site measurement service teams around the world, they can provide professional engineers door-to-door inspection.In this regard, site measurements are essential for businesses that want to ensure compliance with industry standards, regulations and safety requirements. One of the most significant benefits of our service is free on-site inspection. Clients appreciate that they can get an initial assessment of their operations without any cost or obligation.
Furthermore, we provide expert field measurements to support compliance reporting. This means that clients can receive precise measurements of their operations that can be used for compliance reporting. This service is particularly valuable for businesses that need to adhere to specific regulations and standards, such as those in the construction or manufacturing industries. Clients appreciate that they can trust our measurements to meet regulatory standards and requirements.
In conclusion, we offer a range of services that are invaluable to businesses looking to ensure compliance with industry standards, regulations and safety requirements. With a free on-site inspection, professional engineers provide clients with the information they need to make informed decisions and improve their practices.
Kitchen Design & Planning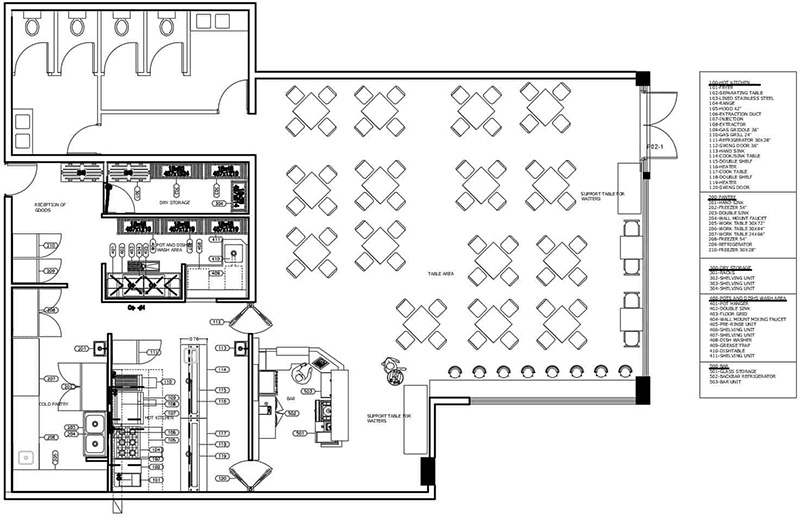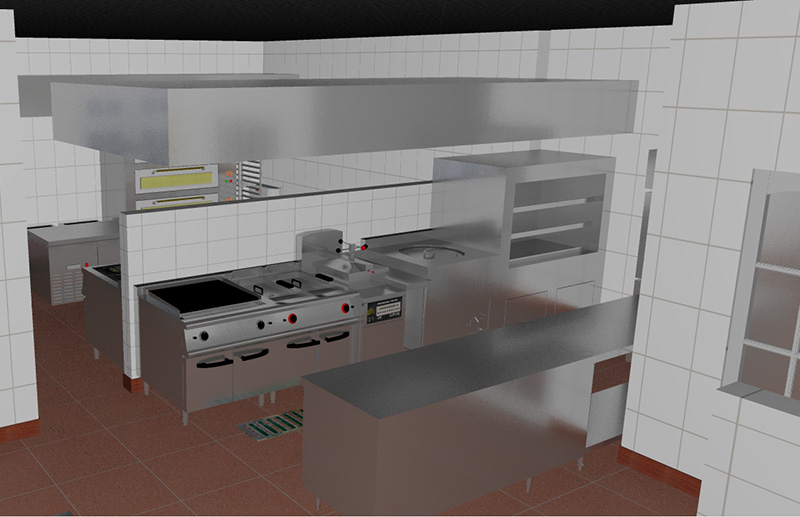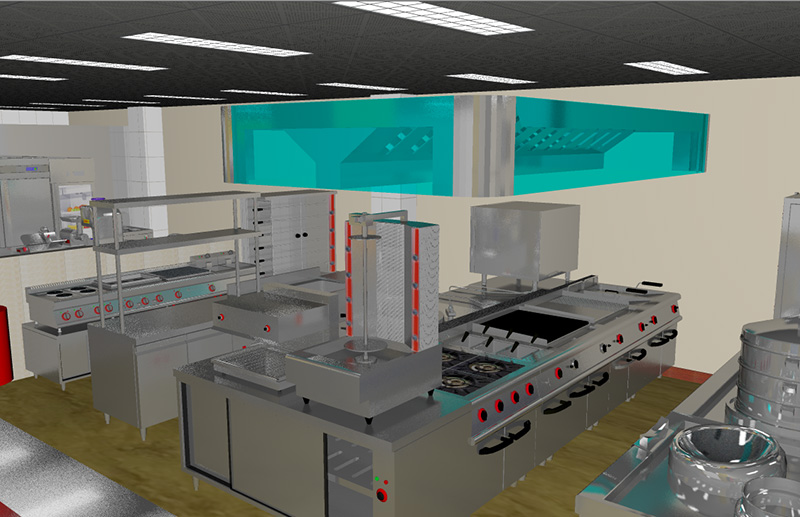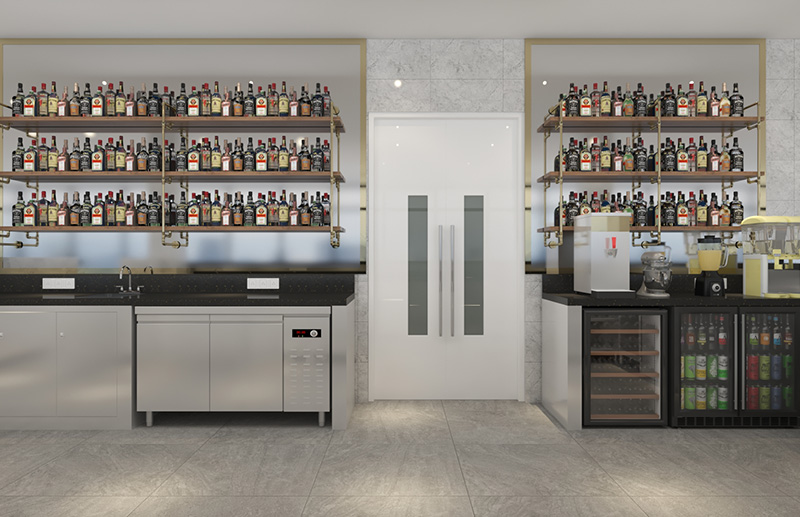 Our team of designers all have more than 10 years of experience and all of them are professionally trained to produce drawings and proposals within 24 hours, allowing you to save time and improve business efficiency.This means that clients can receive expert recommendations from designers.With our expert recommendations, clients can have confidence in kitchen design choices. We offer the perfect combination of creativity, efficiency and affordability.Designers ensures that clients receive high-quality designs that meet their needs and exceed their expectations.
When it comes to the kitchen, it may seem like a straightforward process, but it's actually quite a challenge to arrange all your commercial kitchen equipment in a way that makes your business efficient and up to code. To make the process a breeze, we provide clients with a lot of excellent project solutions, along with accurate and well-coordinated kitchen drawings both in plan and 3D, to ensure the kitchen equipment will be properly coordinated with the remaining construction.
If you're looking to create a functional and visually stunning kitchen,our design & planning service is an excellent choice. With fast output drawings and design, cost-effective design recommendations, you can have the dream kitchen with INEO one-stop services.Let's get start on kitchen design journey!
Installation Support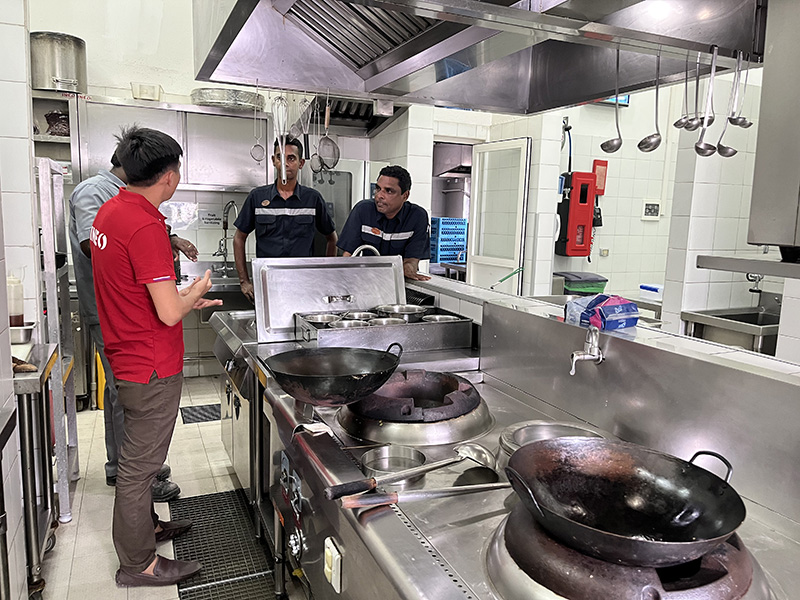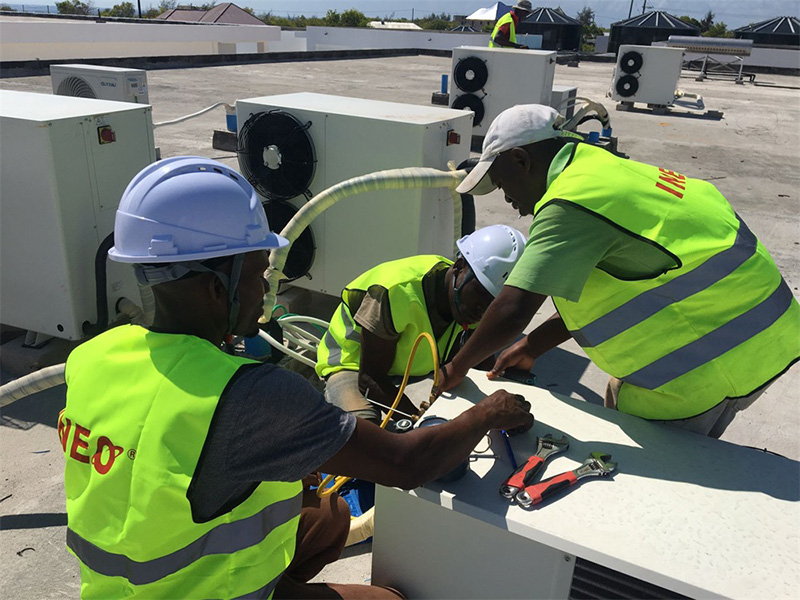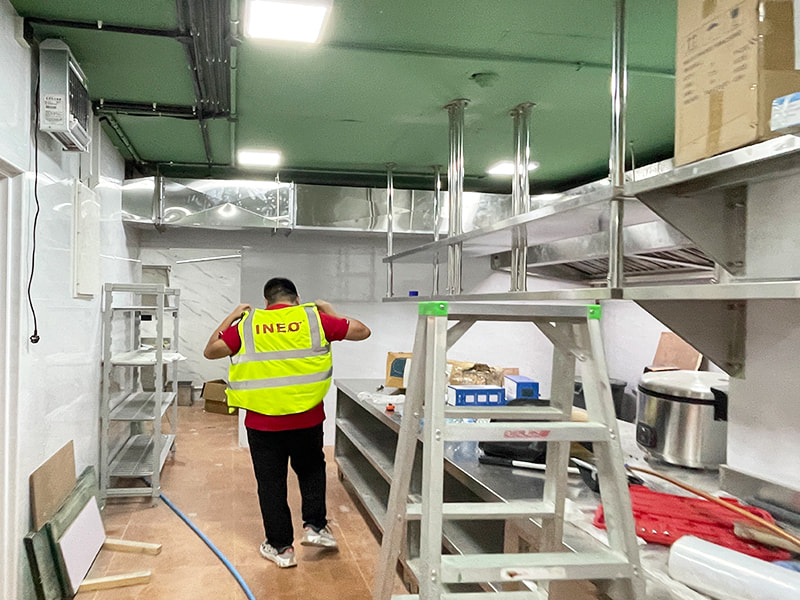 Our team has more than 5+ installation service team around the world, so you don't have to be bothered with choosing Chinese equipment without installation. The installation and maintenance of kitchen equipment can be a challenging task, especially for those who do not have experience in installation service offers on-site installation and commissioning, which provides convenience and efficiency for our customers.
Our repair and maintenance services also offer peace.The training for customer is also an essential aspect of our service. Proper use and maintenance of kitchen equipment are critical for both the longevity of the equipment and the safety of the operators. Training for equipment use method ensure that the customers are equipped with skills necessary to operate and keeping it in good working condition.
Overall,installation support service offer customers the peace of mind and convenience of having an experienced team on hand to support their installation, maintenance and training needs. For catering business or in the food service industry, having reliable kitchen equipment suppliers and support services is essential for success.
After-Sale Service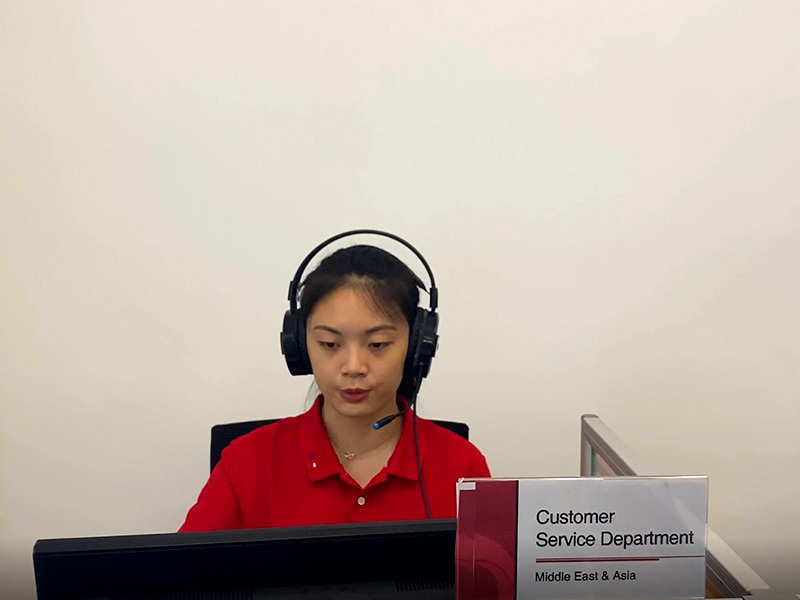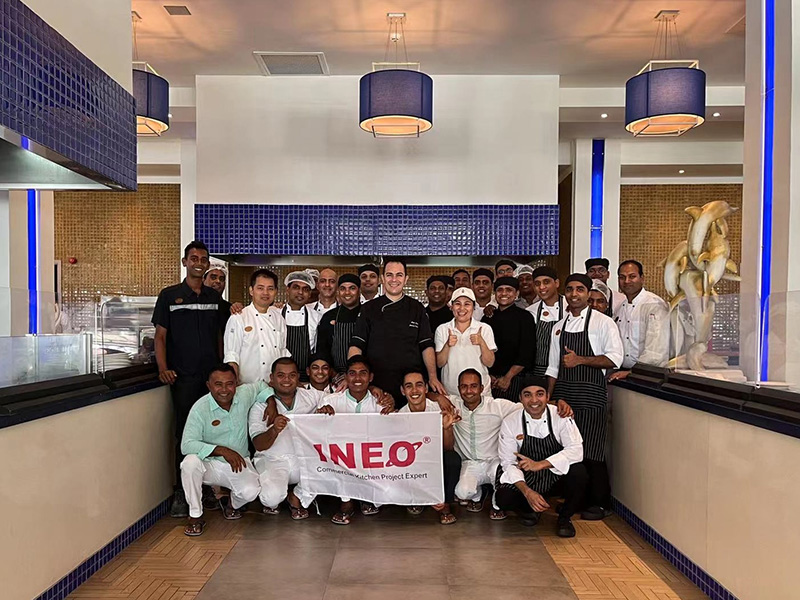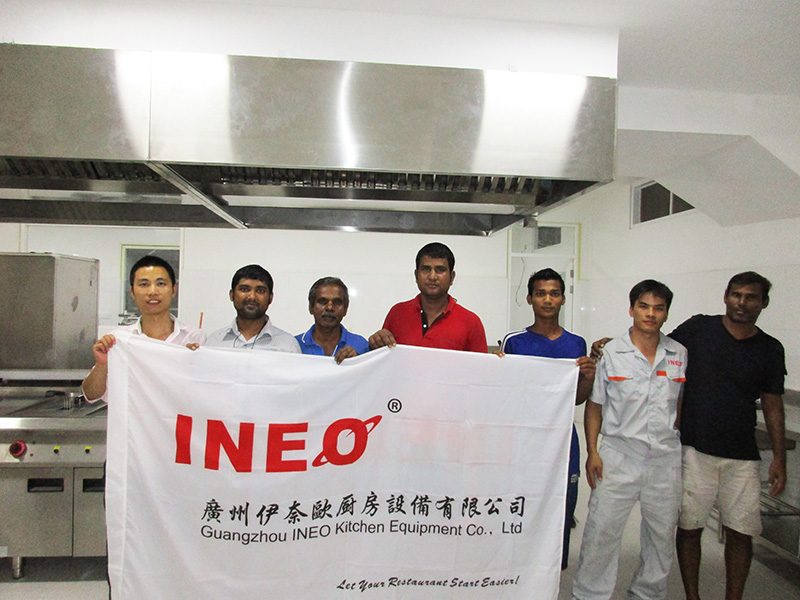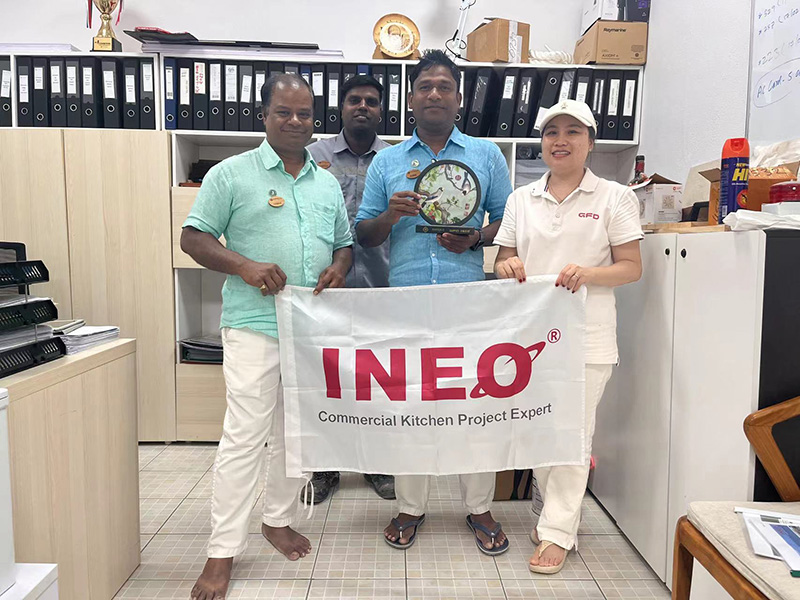 We have a customer service team more than 20 staffs and dedicated customer service engineer for each project.We make it a point to be available for our customers 24/7 in case of emergency. We'll perform an initial over the phone assessment. We provide remote assistance, determine the severity of the issue and potentially make an initial diagnosis.We offer site inspection ,installation,hands on training ,clean and regular maintenance,after sale on door within 24 hours.
INEO has supported schedule commercial kitchen repair for more than 2500+ restaurant and hospitality industry since 2008. A certified technician will inspect the malfunction, discuss your options with you and make the appropriate repairs in a timely, professional manner.When something goes wrong with your commercial kitchen equipment, call us at +86 757 2836 8188. Talk to our equipment repair engineer who will understand your issue and work to resolve it as quickly as possible!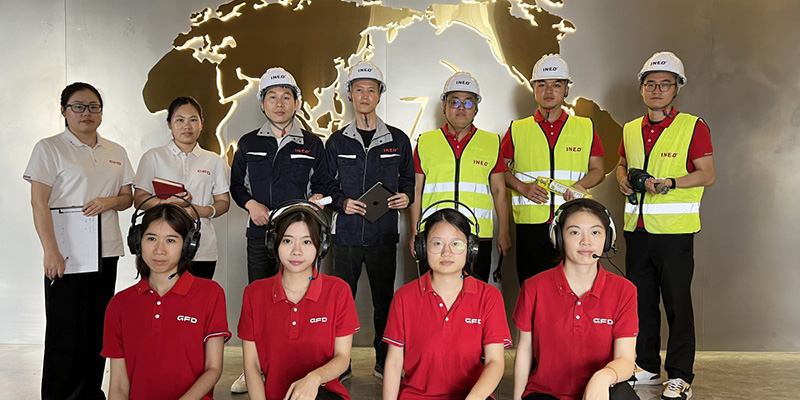 Our 15 years experience to respond to any of your professional requirements from various catering business. You can count on INEO kitchen project team for your projects efficiency, safety and compliance for a peace of mind. We are capable to handle designing ,planning, build kitchen project from cafe,restaurant,fast food shop,hotel,hospitality or five-stars resort. It led us to be a strong team in kitchen equipment supplies.