Worked in Romania from 1995 to 2008, I appriciated the quality of European commercial kitchen equipment. In 2006, my friend Stelica came to me for help in buying kitchen equipment for his Wedding Hall in Bucharest. Being Chinese, he thought I could assist him. After visiting over 30 factories, and spent more than one month in China, I helped him purchased all the kitchen equipment he needed. Stelica was thrilled when his Wedding Hall opened, as the equipment from China was not only excellent in quality but also significantly more affordable than the Italian or German options, our cost was only half or 1/3 comparing with their prices.
This experience motivated me to establish INEO Kitchen Equipment after I returned back in Guangzhou in 2008, starting one-stop procurement business for catering projects. Soon after that, Stelica's brother, Florentiu, also called me for help, and I provided him with a complete solution just in a week. Florentiu was also very satisfied with the products supplied by INEO, and all the equipments work very well, even in 2023, he still relied on us for spare parts.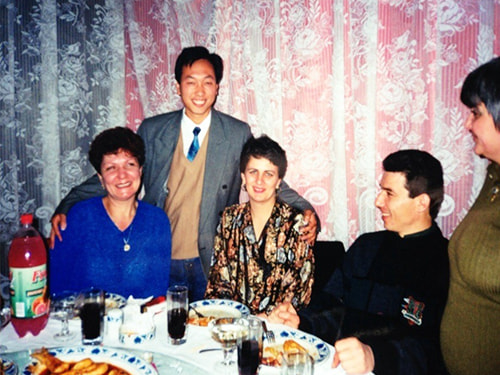 Another story happened in 2021, the owner of Hilton Resort in Maldives chose our equipment over European options, despite concerns from their Procurement Department about the quality of Chinese devices. Finally, we didn't let them down, they were quite satisfied with our quality and efficient after-sales service.
Our SQS (Stringent Quality Selection) system, free kitchen design, customized manufacturing, experienced logistics arrangement, on-site installation & commissioning, and professional and timely after-sales service, have gained recognition from an increasing number of customers.
INEO will continue to offer cost-effective products to catering businesses worldwide, saving time and costs, relieving worries for our clients. At the same time, we aim to restore the reputation of "Made in China" and strive for the respect of people around the world towards China.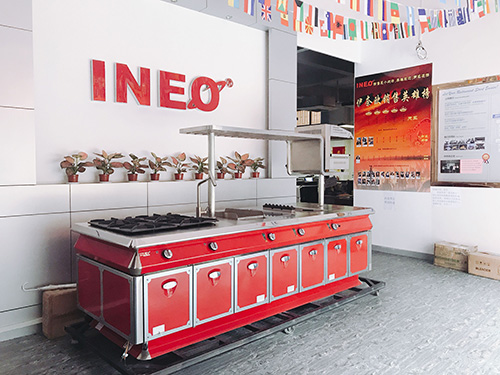 GFD, short from Grand Food,meaning that GFD is a company to help chefs to make food more delicious and tasteful with our kitchen equipment. GFD is your reliable business partner on commercial kitchen.At the time, "Grand Food" was still somewhat of a new concept. Even so, there was something more important to her than breaking into help chefs to make food more delicious and tasteful with our kitchen equipment.
This vision comes from the dream of our founder, Mr. Cristi You. In the 1970s, China was a very poor country, little Cristi was very curious about the only restaurant in his town and dreamed that he could eat something from the restaurant, which he never dared to walked in. On the morning of his fifth's birthday, Cristi's mother took him to the restaurant and bought him a bowl of beef soup, only costed 10 cents RMB, but that soup became the best food little Cristi ever tasted.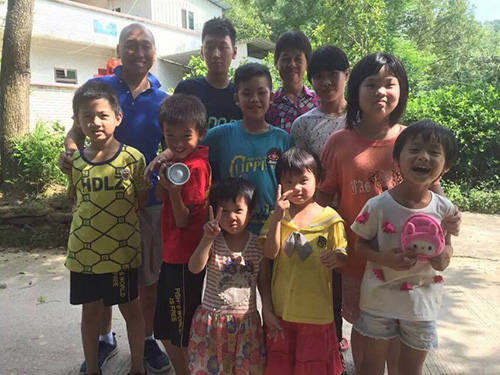 30 years later, when Mr. Cristi graduated from university and worked more than 12 years in Europe and USA, he decided to go back to China and wanted to start his career in Guangdong. It is time to fulfill my dream, Cristi thought. So he devoted himself to kitchen equipment business. He wants to help people from all over the world to build their restaurant with GFD's kitchen equipment, so that more and more children in the world could enjoy a meal, or just a hamburger, a hot dog, or even an ice cream, from the restaurant nearby.
Struggled more than 15 years, ran across over 148 countries, completed more than 2500 successful projects in the world, we are sure that thousands of children have got a chance to ware smile on their little faces. This is the motivation that drives us to continue our career.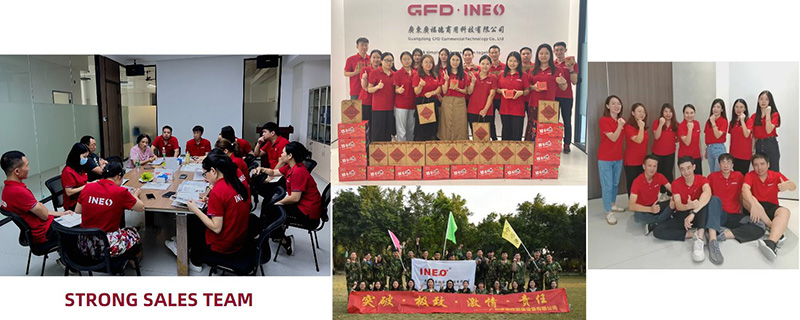 Children are the hope of our future. GFD is trying their best to help children from all over the world to have a beautiful childhood. GFD has a special fund, 5% of our annual benefit, for the students who have financial problem from the school nearby GFD or from the school verified by us.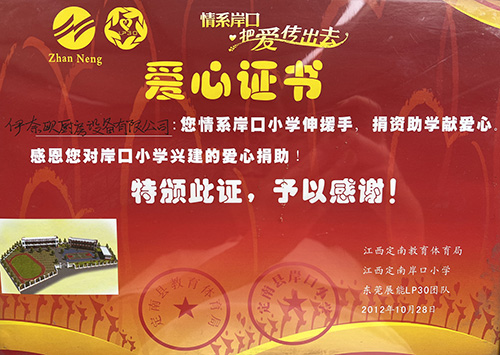 GFD benefits from society and must also give back to society. We believe that give more and have more.
GFD is very tiny, we hope with our customers and suppliers, we can do more for our next generation.
OUR VISION
To be "One Stop Shop" for all types of kitchen supplies and commercial kitchen equipment for hotels, resort, restaurants, coffee shops, bakeries, ice cream parlors. Enhance customers services, win & maintain customers satisfaction to keep steady growth.