Project Name - New Food Gallery Restaurant Project in USA

City - 11315 South Highway 6Suiteh Sugar Land, Fort Bend County, Texas, US

Budget - Around $35378

Project Overview
The New Food Gallery Restaurant is an American family restaurant, where variety is our specialty. It offer a wide range of delectable dishes to cater to every taste and craving. From classic American favorites to international cuisine, the menu is designed to please every member of the family. Whether you're in the mood for juicy burgers, savory steaks, fresh salads, or flavorful pastas, we've got you covered. The warm and inviting atmosphere creates the perfect setting for memorable dining experiences. Indulge in a diverse culinary journey that will leave customer coming back for more.

The Challenge
Designing and constructing a kitchen for a restaurant can be a challenging process, especially when catering to a diverse range of customers like grandparents, moms and dads, teens, and kids. Here are some challenges:
1. Space limitations: The restaurant may have limited space to work with, and accommodating all the necessary equipment, appliances, and workstations can be challenging. The kitchen should be designed in a way that allows for efficient workflow, while still making the most of the available space.
2. Safety regulations: There are strict safety regulations that must be followed when designing and constructing a commercial kitchen. These regulations may dictate the placement of certain equipment, ventilation requirements and more.
3. Equipment selection: Selecting the right equipment for the kitchen is essential to ensure that the chefs can produce high-quality dishes consistently. However, equipment can be expensive, and choosing the wrong equipment can result in inefficiencies and additional costs down the line.
4. Menu requirements: A diverse menu like the one described may require specialized equipment, appliances, and storage areas. The kitchen should be designed to accommodate all the menu requirements while still maintaining an efficient workflow.

Equipment Solution
Through extensive communication between our designers and the restaurant owners, along with consideration for the ingredients and equipment required for the menu, we underwent four revisions to finally achieve a satisfactory plan.
Counter bar budget - 10500 USD inclued: chocolate showcasece, cream shocase, Cake showcase, Drink showcase, Chocolate dispenser...
Kitchen area budget - 15000 USD inclued: Dishwasher Glass washer...
Dinning area budget-5000 USD inclued: Marble table, Modern chair, Bar table, Ball chair...

Project Design Scheme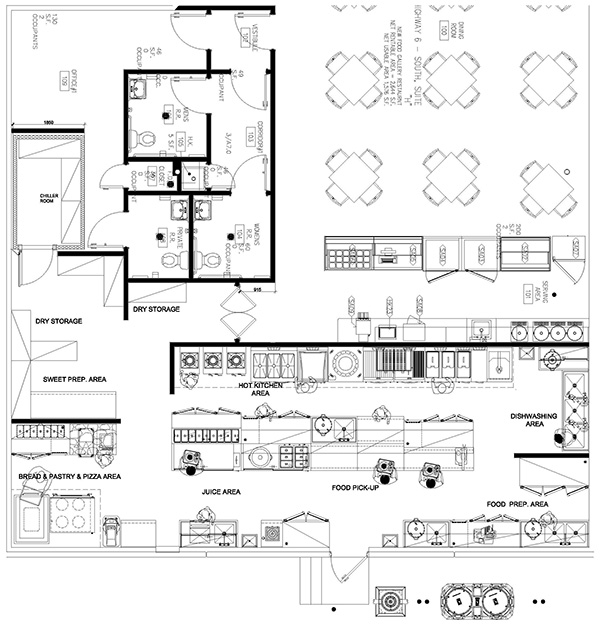 Installation Support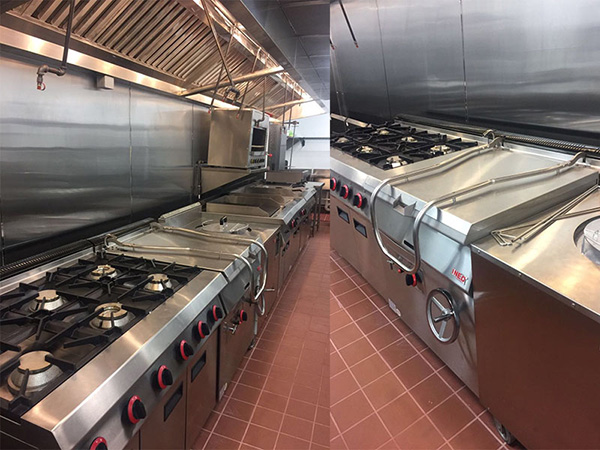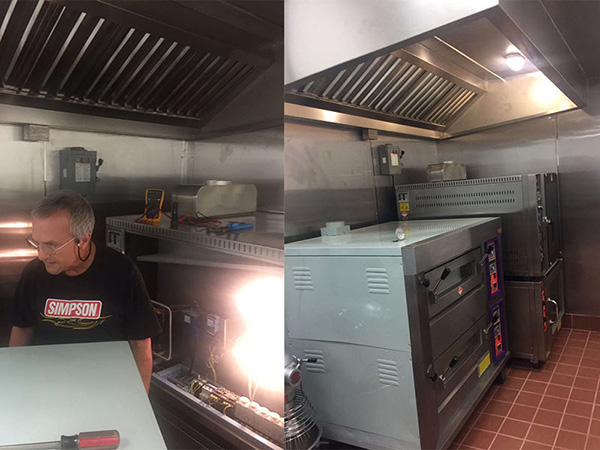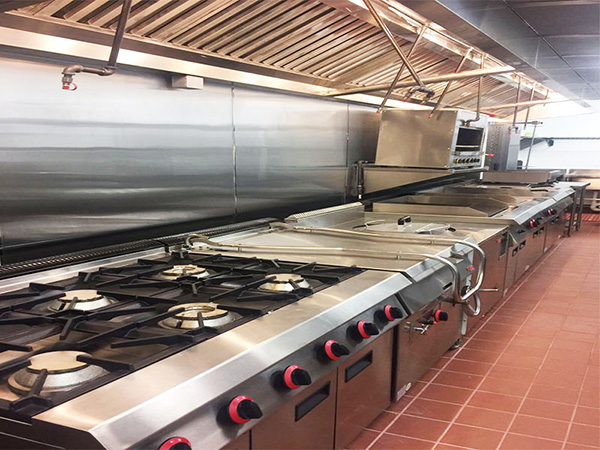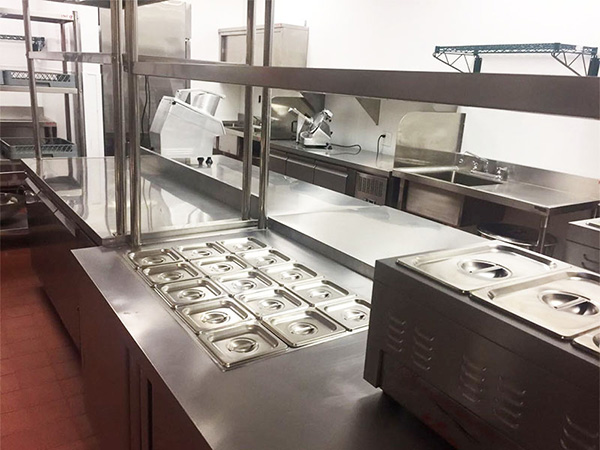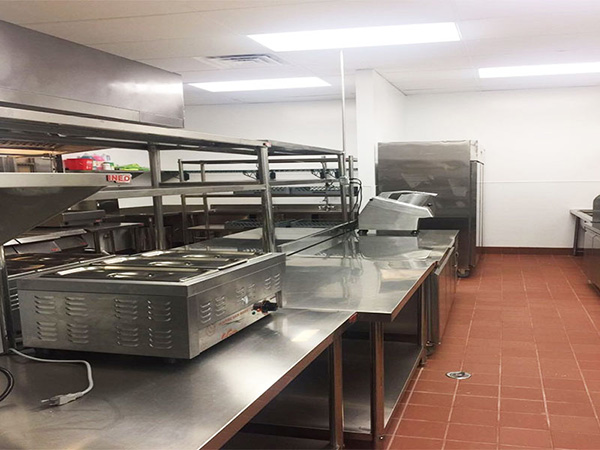 Project Summary
Our team successfully provided a comprehensive range of commercial kitchen equipment and utensils for the restaurant, ensuring a seamless one-stop solution. Through effective communication and collaboration, we were able to understand and fulfill the specific requirements of the project. Overall, the design is adaptable and flexible, able to accommodate the needs and preferences of a diverse range of customers while still maintaining a cohesive and inviting atmosphere. Our meticulous attention to detail, combined with a wide selection of high-quality products, resulted in a successful implementation that met the needs of the restaurant. We pride ourselves on delivering exceptional service and tailored solutions, ultimately contributing to the overall success and efficiency of this project.