Project Name - Amari Hotel Kitchen Project In Laos

City - Vang Vieng

Budget - Around $150000

Project Profile
Amari is the most established hotel chain in the Onyx Hotel Group.Amari restaurant-open 24 hours a day to restaurants, lobbies, swimming pools, bars or cocktail lounges depending on market demand.Our one-stop hotel kitchen design solution thoroughly solved the client's procurement and installation issues, culminating in a mutually satisfactory deal in 2017.

Project Analysis and Communication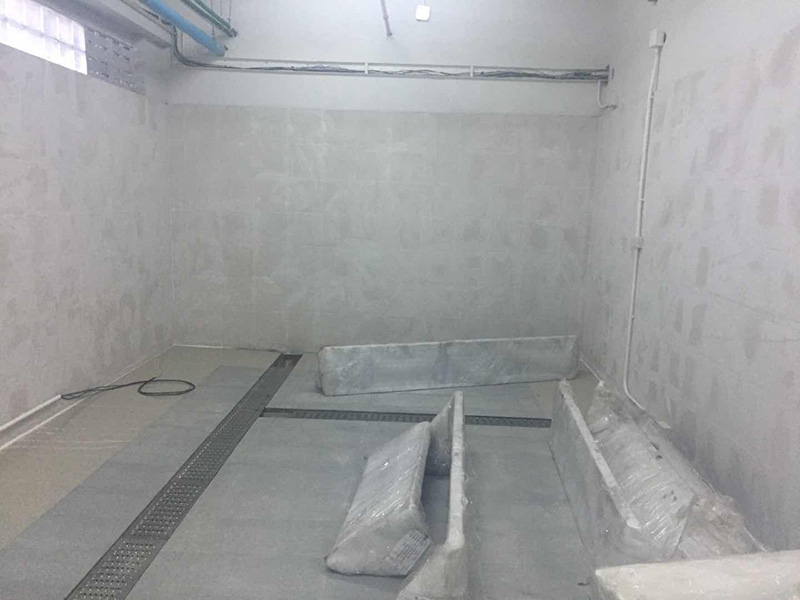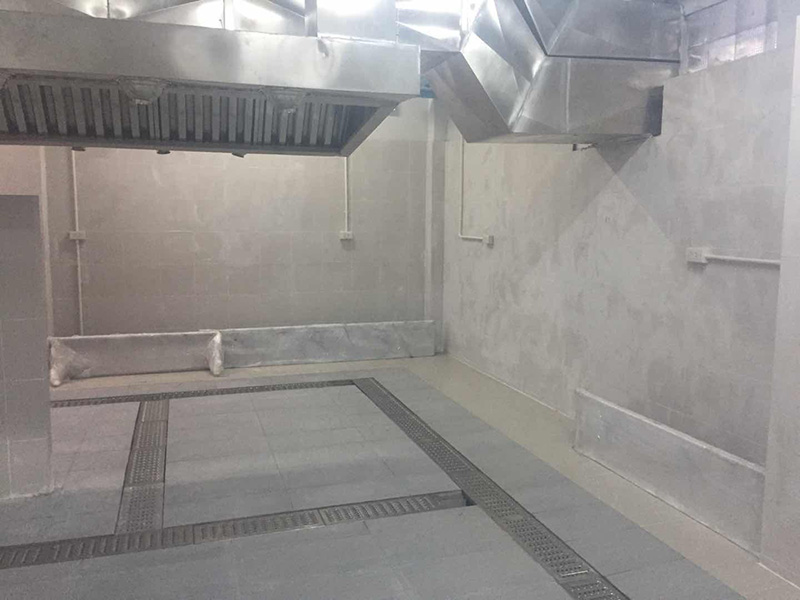 This project is a four-star hotel with 160 rooms, 4 banquet halls and buffets. The number of people dining is about 200-250 per day. It mainly serves Asian cuisine. The main areas include the main kitchen and laundry room in the basement; the cafeteria on the first floor and the swimming bar on the sixth floor. Basically all kitchen equipment and laundry room equipment are involved, such as stoves, refrigerators, custom-made stainless steel products, baking equipment, dishwashing equipment, buffet products, small items and so on.

Project Design Scheme
The best is not necessarily the best, but the professional is good and appropriate.
Design drawings
Design proposal presentation
This plan considers the geographical location and the flow of people, the purchase cycle of goods, storage, restaurant, kitchen space, chef and waiter staff ratio, etc. The kitchen supply can satisfy 250 people dining at the same time and the laundry can satisfy 80% of the occupancy rate. We streamlined the plan according to the client's budget. The kitchen function design fully considers the original materials-the fluency and timeliness of the products and the optimization of the staff ratio. Strive to produce products with the least number of operations and the shortest time and the smooth and fast connection of various functions.

Construction and installation on the ground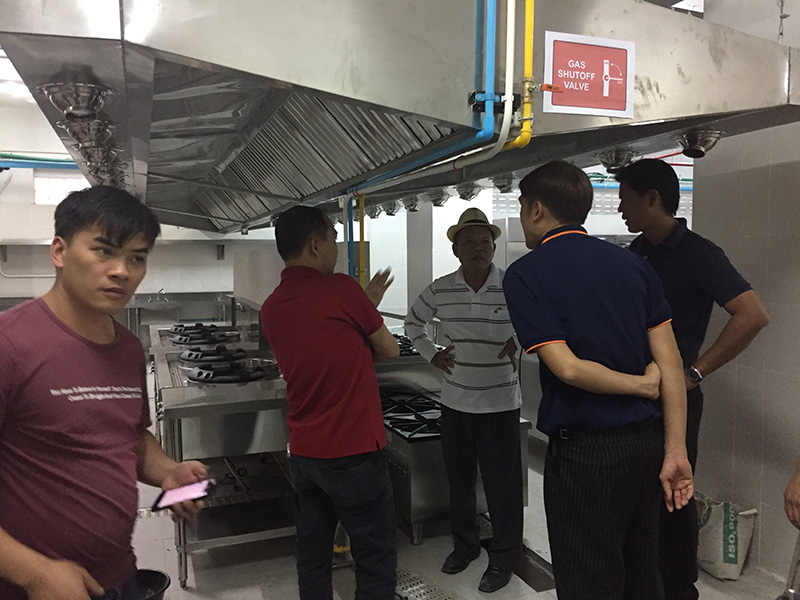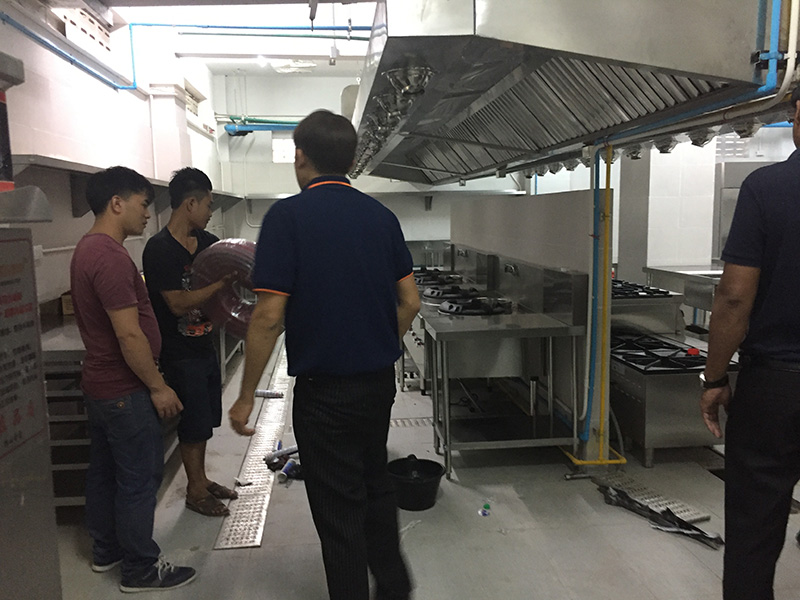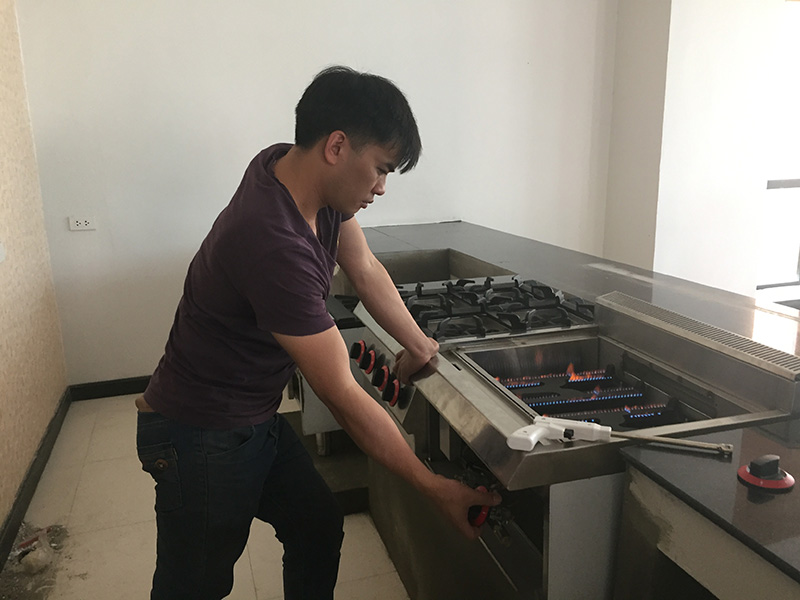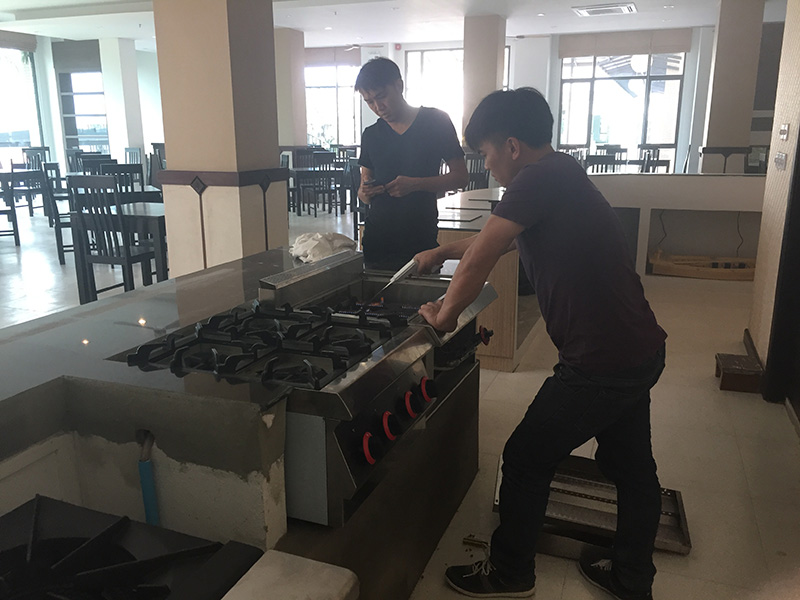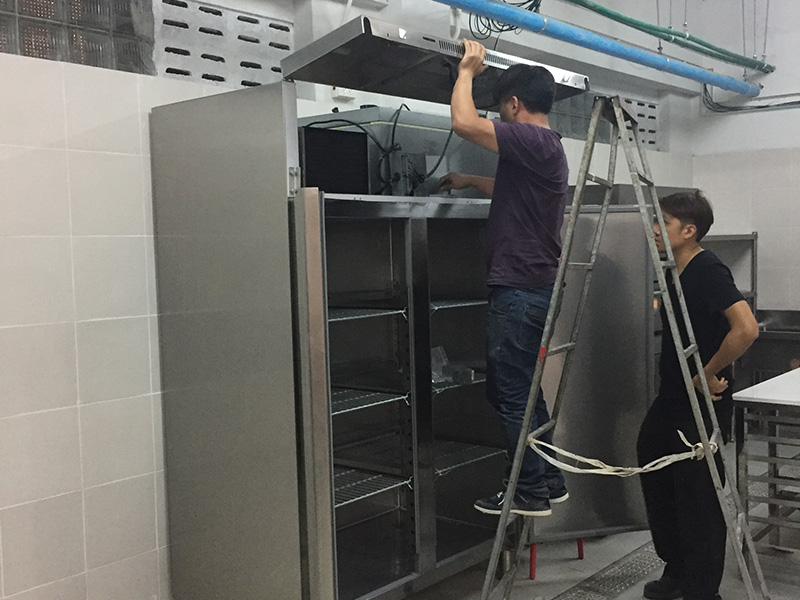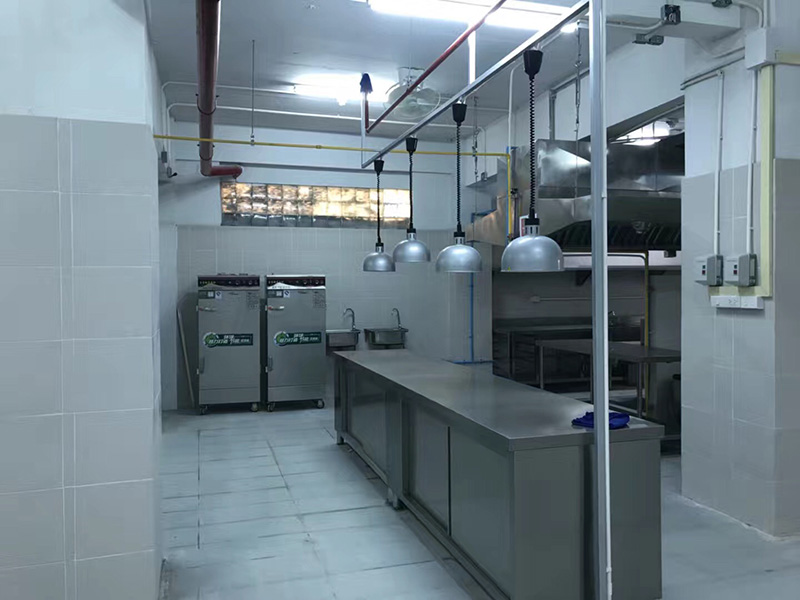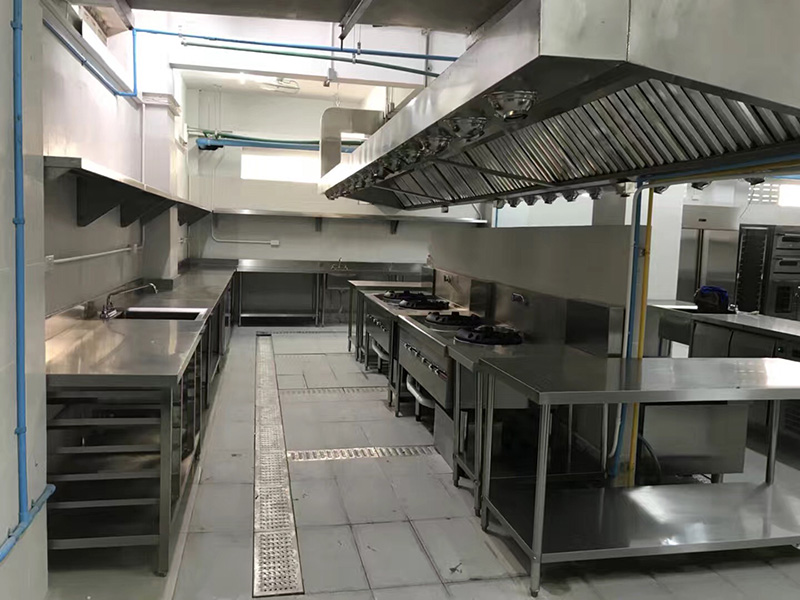 Project Summary
For this hotel project, the customer visited the company before placing the order and was very satisfied with the professionalism of our team. He values local after-sales and on-site installation support and we can provide corresponding services. After several communications and confirmations and after a preliminary agreement was reached, our team went to the site. Conduct on-site surveys of the corresponding areas of the on-site environment. Explained our design ideas and plans to the customer's team on the spot. In-depth communication with customers at this time. The design plan was optimized again on site. After the final plan is confirmed, deepen the drawing and installation.