Project Name - DoDo Pizza Fast Food Restaurant In China

City - Shandong Province, China

Budget - Around $80000

Project Profile
Dodo Pizza is a digital-first pizza delivery franchise and one of the world's fastest-growing QSR brands (original brand in Russia ). Currently, Dodo Pizza is the largest pizza company in Russia and Kazakhstan. The brand is active in 13 countries in Europe, Asia, Africa and the US and has more than 500 units.
In May 2016, the first Toto's Pizza opened in Shandong Province, China.
Dodo Pizza in China, reinventing the pizza business for the world's largest market.

Project Analysis and Communication
How many pizza shops, operated by one brand, can a country accommodate? In the UK, this number is just over 1,000. In Russia, Dodo Pizza's home market, it will probably be close to 1,500. In China? Much more than that even.
While many people still see China as a place that produces all the stuff that the rest of the world consumes, its huge internal market is developing rapidly. And that is the reason why Dodo Pizza founder, Fyodor Ovchinnikov, has chosen China as our primary market for the future.
Dodo pizza set up the first shop in Shandong.Based on the business method of a mix of dine-in and take-out, the customer want a pizza shop that compact while comfortable. So we design the kitchen and choose the equipment that meet the requirement of customer.

Project Design Scheme
Due to the two-story units style layout, we decided to set up the hot kitchen on the 1st floor with a visible open kitchen with all clear glass, customers can see the pizza making process clearly.
Considering that the pizzeria is a business model that support both dine-in and take-out, to meet the needs of the Chinese market and to shorten the time of the finished pizza, they need to pre-bake the dough in a special center until it is almost ready,and freeze it.We designed a 3.16㎡ freezer room with a 3.6㎡ chiller room for the storage,and designed a prepare room for them.
We have a special design for the delivery area. Dine-in delivery area next to the hot kitchen,make sure the customer get the most fresh pizza,and also consider the convenience of staff. Take-out delivery area seperate from kitchen and dinning area, this design can let the take-out customer a comfortable area to waiting for their meals.At the meantime different customer will not disturbing each other.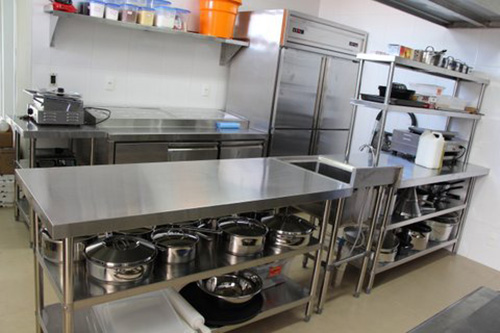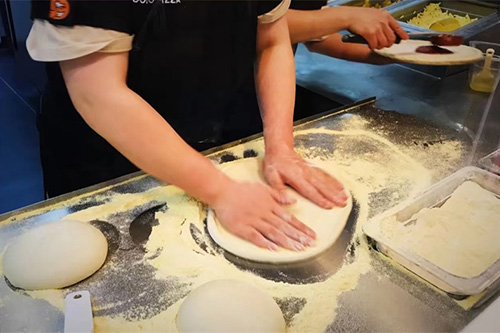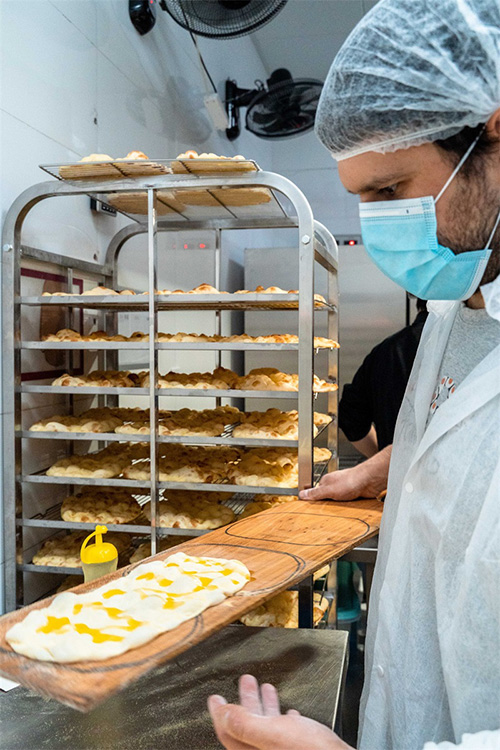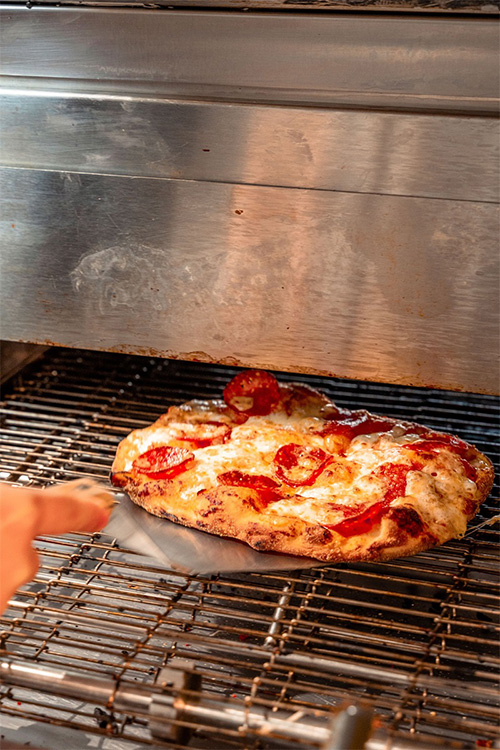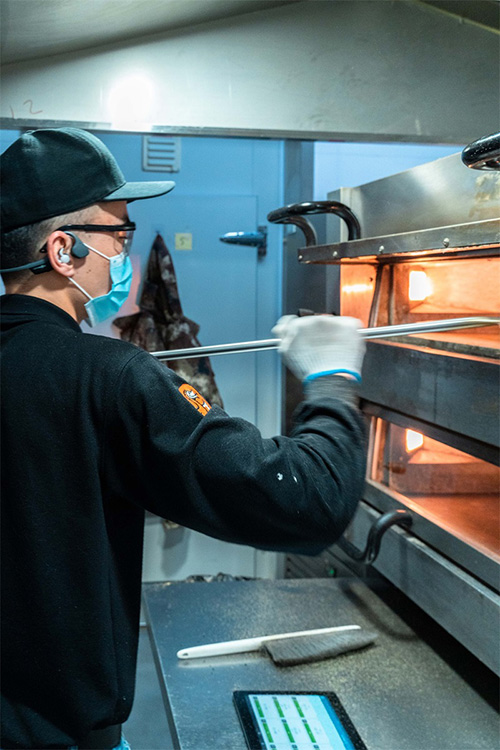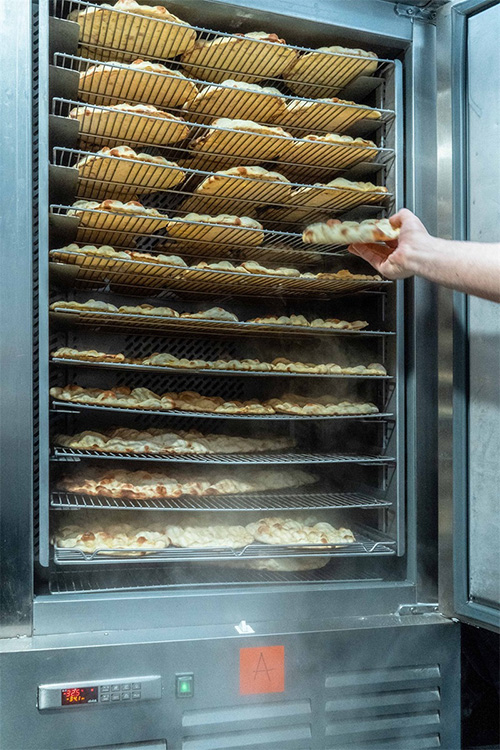 Project Summary
The commercial kitchen project is based on the chain franchise business concept of DoDo Pizza and then consider with the Chinese consumption style,make a innovative design that seperate dine-in and take-out area and a open visual kitchen. And in fact it is workable and successful. Our INEO team was highly praised by customers and provided good technical and kitchen equipment support for DoDo Pizza's first pizza restaurant in China.