Project Name - e·City Hotel @ One City In Malaysia

City - Subang Jaya, Selangor

Budget - Around $150000

Project Profile
Part of the urban oasis that is One City, e·City Hotel is strategically located at the confluence of four bustling towns in the Southern Klang Valley.There's a sleek lobby bar and cafe, as well as a rooftop pool and a skywalk, plus a gym. Event space, including a ballroom, is available.

Project Analysis and Communication
One City is a construction company. The group is building a hotel chain. When we contacted this project, we only had drawings and lists. So our professional engineers modified the drawings and lists according to customer requirements and salesmen actively invited customers to visit the factory. The client is a construction contractor and our one-stop purchase and free kitchen design satisfy the client's purchase of all equipment. The scope of procurement includes cooking equipment, refrigeration equipment, food processing equipment, baking equipment, dishwashing equipment, stainless steel equipment, bar equipment and other small equipment, etc. The delivery was completed in 2013.

Project Design Scheme
The best is not necessarily the best, but the professional is good and appropriate.
Design drawings
Design proposal presentation
This plan is mostly based on Chinese cooking stoves and Chinese banquets. Taking into account the geographical location, the flow of people and the purchase cycle of goods, including storage, restaurant, kitchen space, chef, waiter staff ratio, etc. In order to improve the efficiency of serving dishes, one of the spaces has specially designed a banquet dining car storage area, which can keep some cooking time in advance for a long time. There is a special area for preparing meals, which can be divided into plates. Greatly improve the work efficiency and the speed of production.
The dishwashing room is not in the kitchen area. It is specially chosen to be close to the banquet hall to facilitate the collection of dirt and also play a role in separating the dirty and clean to avoid conflict. But in the kitchen, we have designed a special pot washing area.
After the final plan is confirmed, deepen the map and produce the map: hydropower and gas point map, exhaust and fresh air system map, elevation view, cross-sectional view, special area construction guide map, etc.

Construction and installation on the ground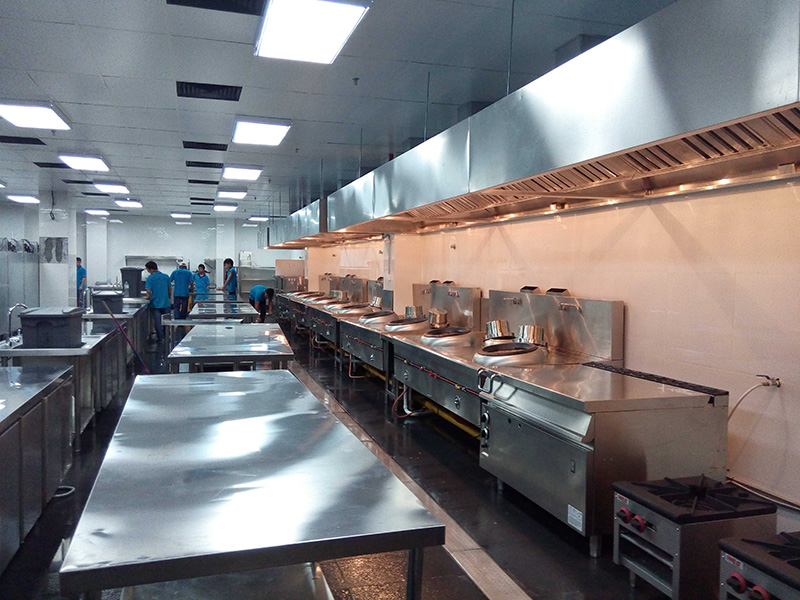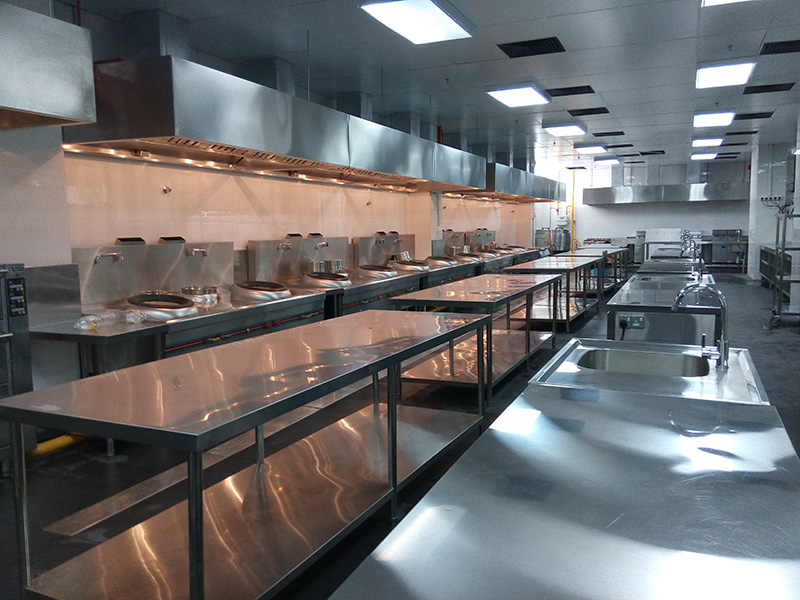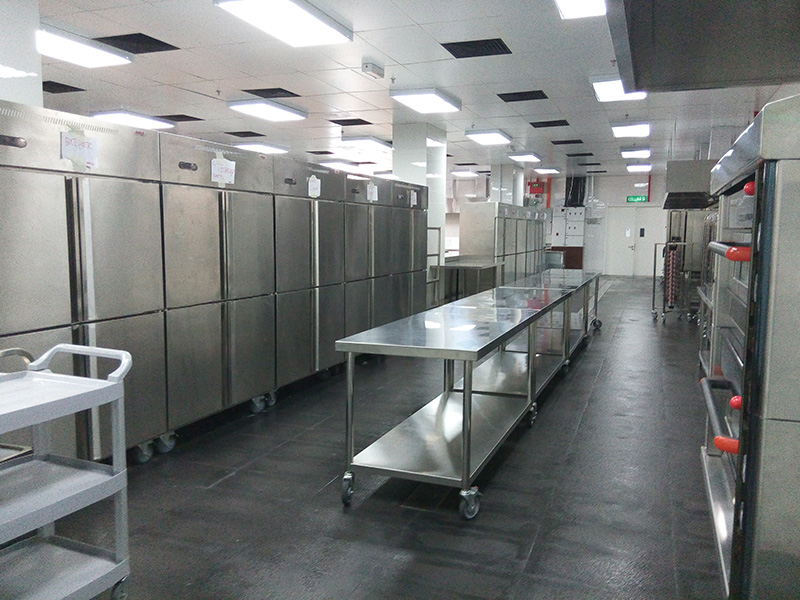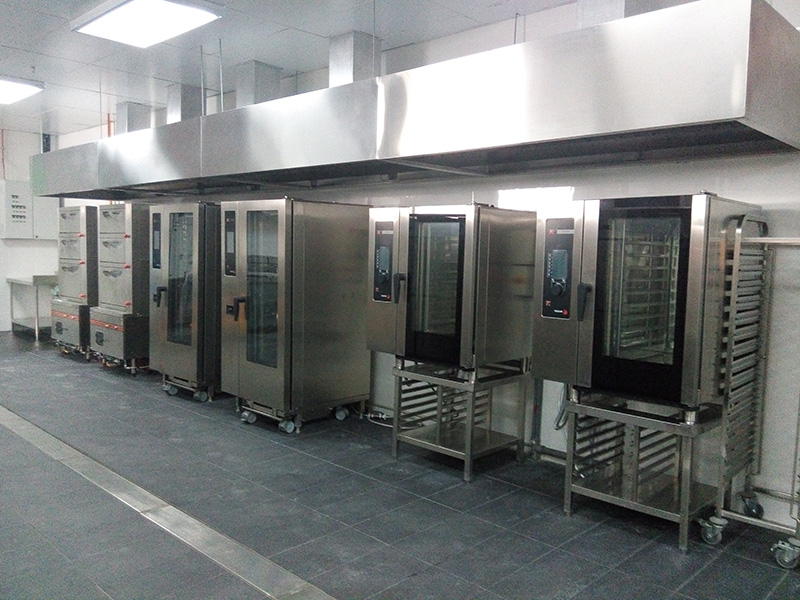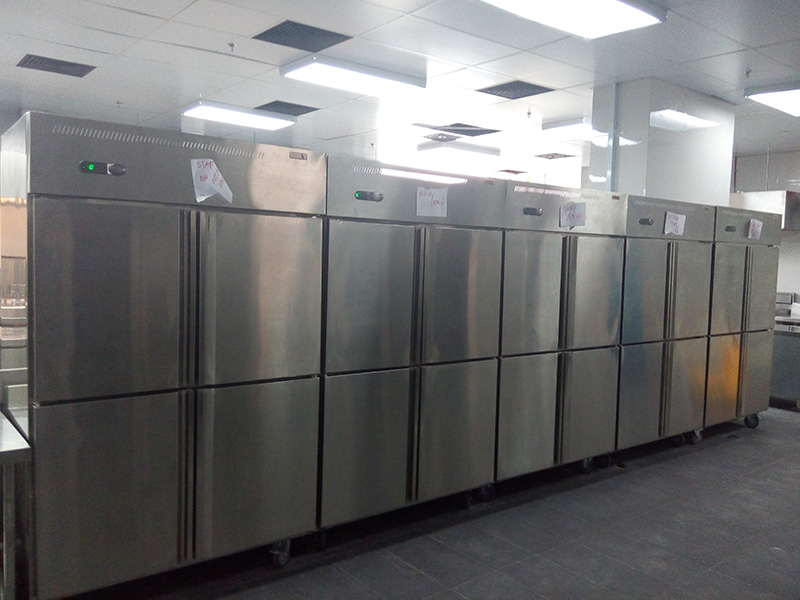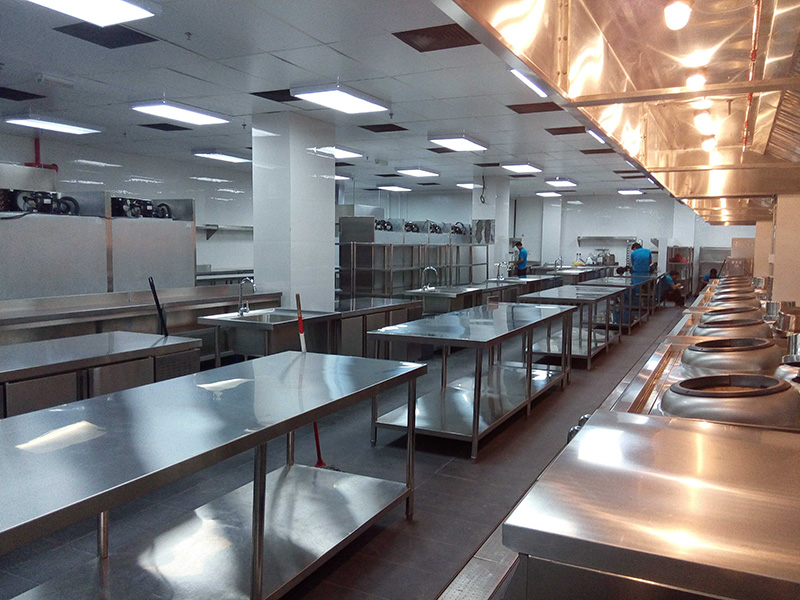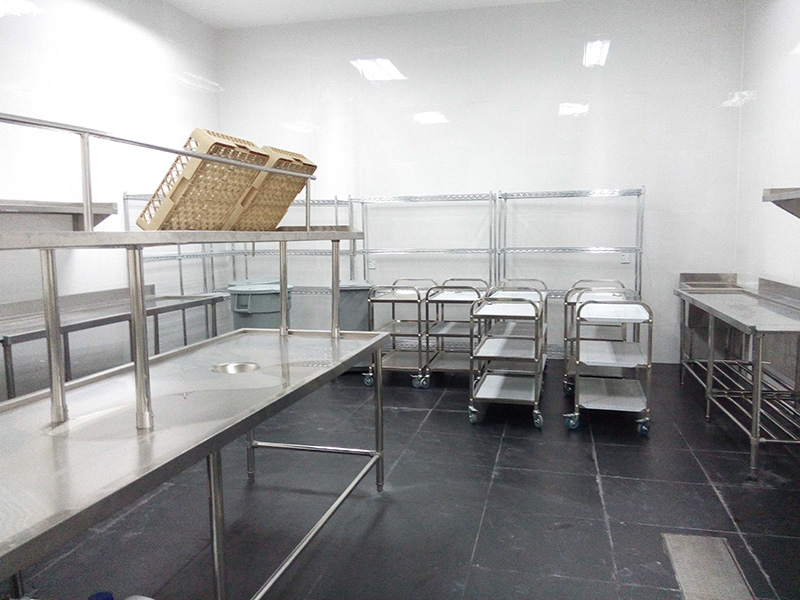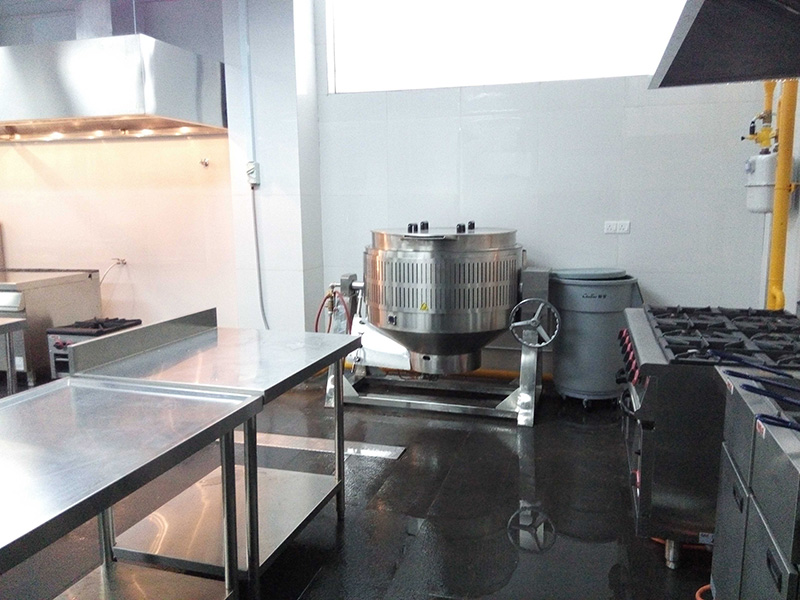 Project Summary
For this hotel project, the customer visited our company before placing the order, so that our professional engineers can make changes to the drawings and lists. Our design takes into account the use of space and we have done thinking and optimization in improving the efficiency and storage rate. The customer also visited our factory, we pay much attention to the actual product quality and provide one-stop purchasing for our customers. The client's opening was urgent, we procured the equipment and installed and debugged it for the client in advance and completed it as scheduled.