Project Name - Ibis Hotel in Mongolia

City - Ulaanbaatar

Budget - Around $85000

Project Profile
This project is located on one of the main thoroughfares of the city with easy access to the airport. This hotel project is unique in Ulaanbaatar with its colorful and fresh environment. The all-day restaurant offers international cuisine and Mongolian specialties. This is a hotel kitchen project with a buffet area. Bar area. Kitchen area.

Project Analysis and Communication
This project is mainly for western food. The customer requested that the design of the processing area be small, rough processing in the processing area and then the hot kitchen for finishing.
Our designers need to design equipment suitable for the decoration according to the customer's decoration style. Basically all kitchen equipment is involved, such as stoves, refrigerators, custom-made stainless steel products, baking equipment, dishwashing equipment and so on.

Project Design Scheme
The best is not necessarily the best, but the professional is good and appropriate.
Design drawings
Design proposal presentation
The kitchen has complete functional areas and smooth operation procedures. The hotel mainly serves Western food and the client requires a small design in the processing area, rough processing is done in the processing area and then the hot kitchen is used for fine processing. In the dry goods area, two dry goods warehouses are designed to store different ingredients. The two serving designs of cold dishes and hot dishes make it free of cross-infection. The washing room is designed with a window for collecting chaff to avoid cross-contamination of the dish and collecting chaff.
Buffet and bar area: The customer provides the shape of the buffet and bar and we design the company's products. The design highly matches the decoration modeling effect. Before the decoration construction, draw out the construction elevation to ensure that the equipment is seamlessly connected to the decoration to achieve the effect that the customer wants.

Construction and installation on the ground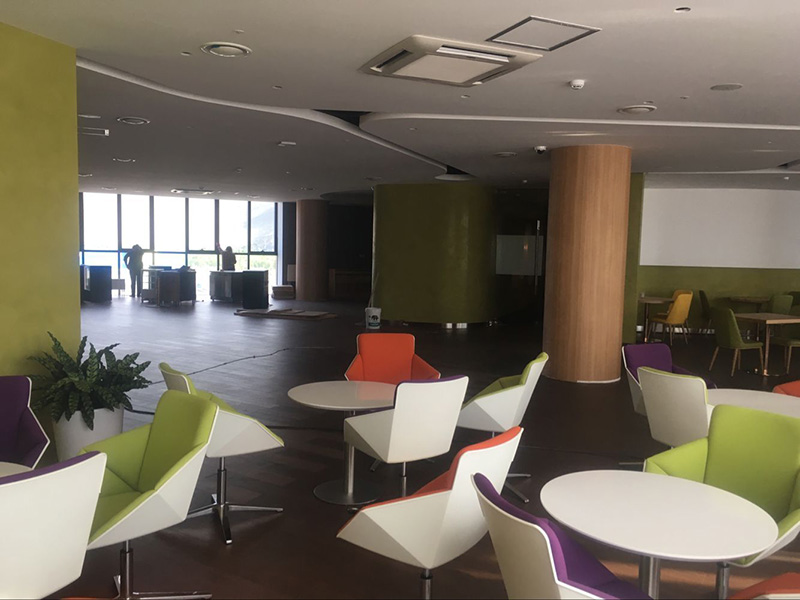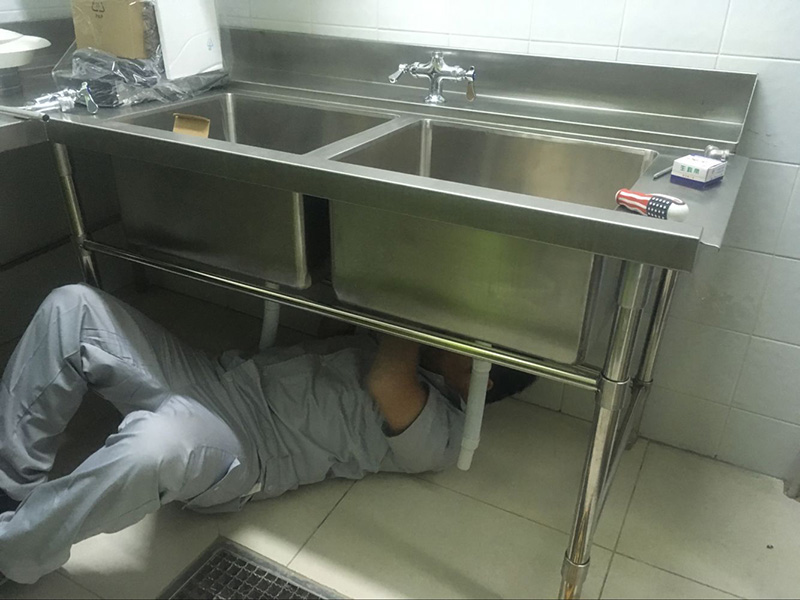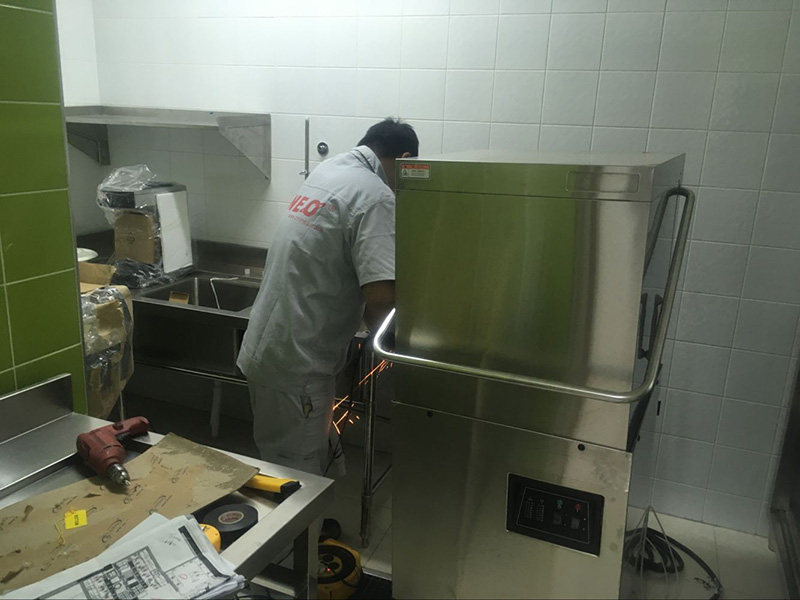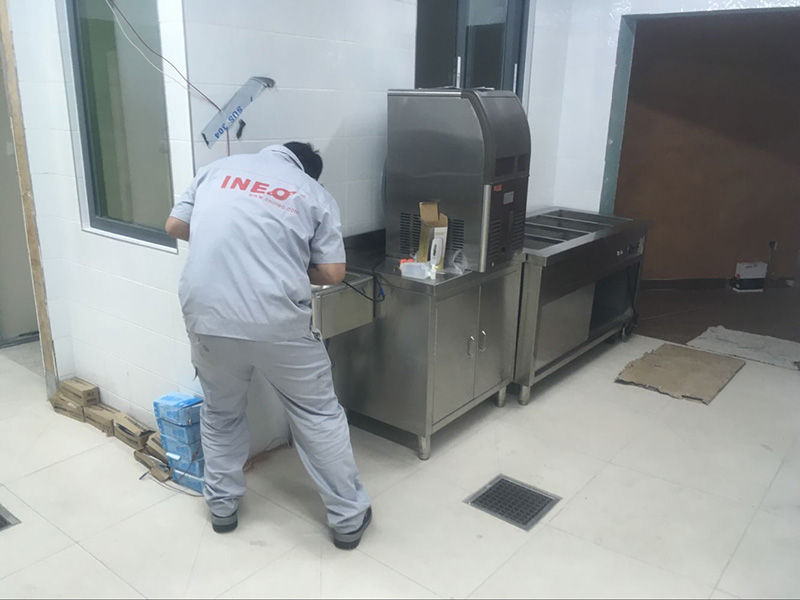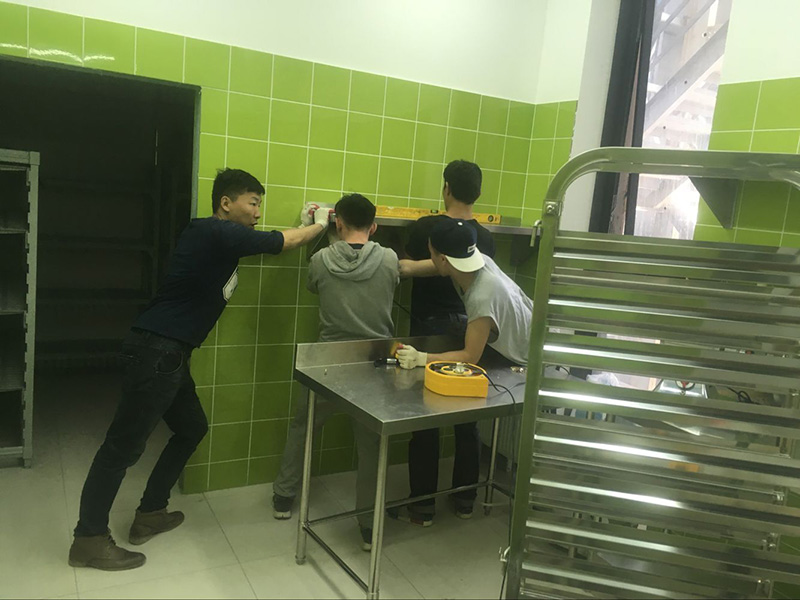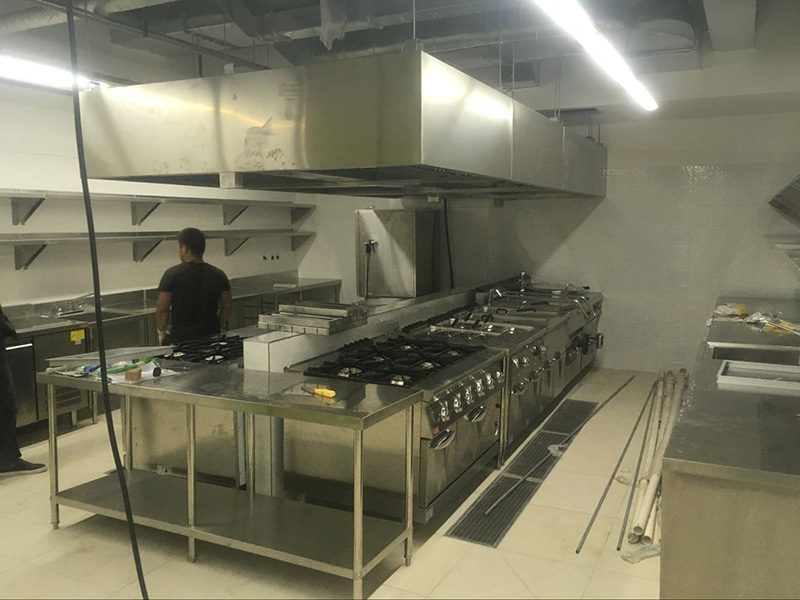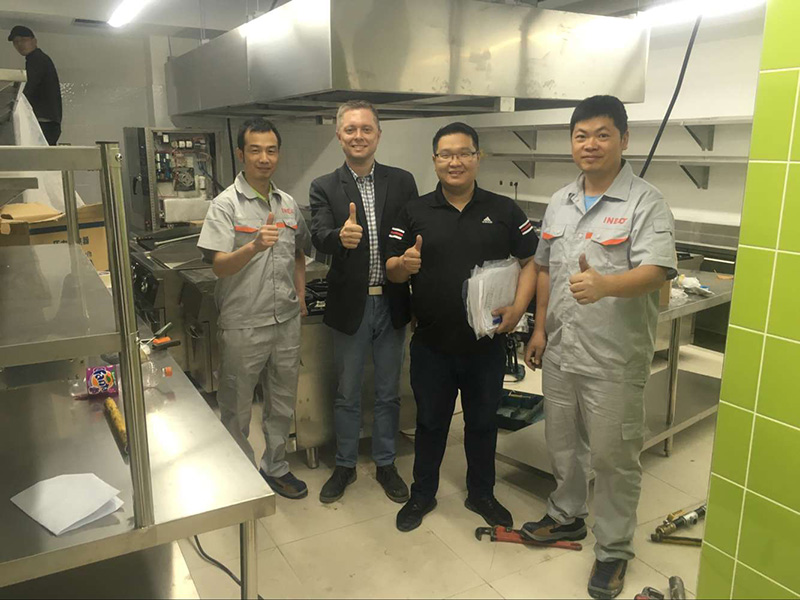 Project Summary
The hotel's kitchen project is mainly Western food, divided into three areas, including a buffet area, a bar area and a kitchen area. After many design optimizations, in order to achieve the most satisfactory results for customers. The kitchen function design fully considers the original material-the fluency and timeliness of the product and the optimization of the staff ratio. Strive to produce products with the least number of operations and the shortest time and the smooth and fast connection of various functions.