Project Name - Emerald Zanzibar Resort & SPA in Tanzania

City - Muyuni, Matemwe, Zanzibar, Tanzania

Budget - Around $850000

Project Profile
The Emerald Zanzibar Resort & Spa is a serene escape that effortlessly blends the exotic natural environment with the elegance of contemporary style. Located on the pristine white sands of Matemwe's Muyuni Beach, the curated all-inclusive retreat offers private waterfront access to the destination's flourishing reefs and marine conservation areas. Overlooking the picturesque beauty of Mnemba Island, the expansive property preserves and pays homage to the destination's natural and cultural heritage while pampering guests with the comforts of modern living.

Project Analysis and Communication
Located in Matemwi, Emerald Zanzibar Resort & Spa - Deluxe All Inclusive offers beachfront accommodation a few steps from Muyuni Beach and facilities such as a restaurant, bar and shared lounge. Facilities offered at this accommodation include room service, a kids' club and free WiFi. this resort features an outdoor pool, a fitness centre, evening entertainment and a 24-hour front desk.
All rooms are equipped with air conditioning, a flat-screen TV with satellite channels, a fridge, an electric kettle, shower facilities, slippers and a desk. Each room has a coffee machine. Some rooms also feature a balcony, while others have garden views. Bedding and towels are provided in the rooms at this resort.
Emerald Zanzibar Resort & Spa - Deluxe All Inclusive offers a choice of continental and buffet breakfast each morning.
This accommodation offers a children's play area. Guests can play pool, table tennis and darts at Emerald Zanzibar Resort & Spa - Deluxe All Inclusive. Car rental is available at the accommodation.
The accommodation has an on-site hot tub, barber shop and business centre.
This resort is 29 km from the Chichel Forest Reserve. The nearest airport is Abed Amani Karoum International Airport, 56 km from Emerald Zanzibar Resort & Spa - Deluxe All Inclusive. The accommodation offers a paid airport shuttle service.

Project Design Scheme
The best is not necessarily the best, but the professional is good and appropriate.
Design drawings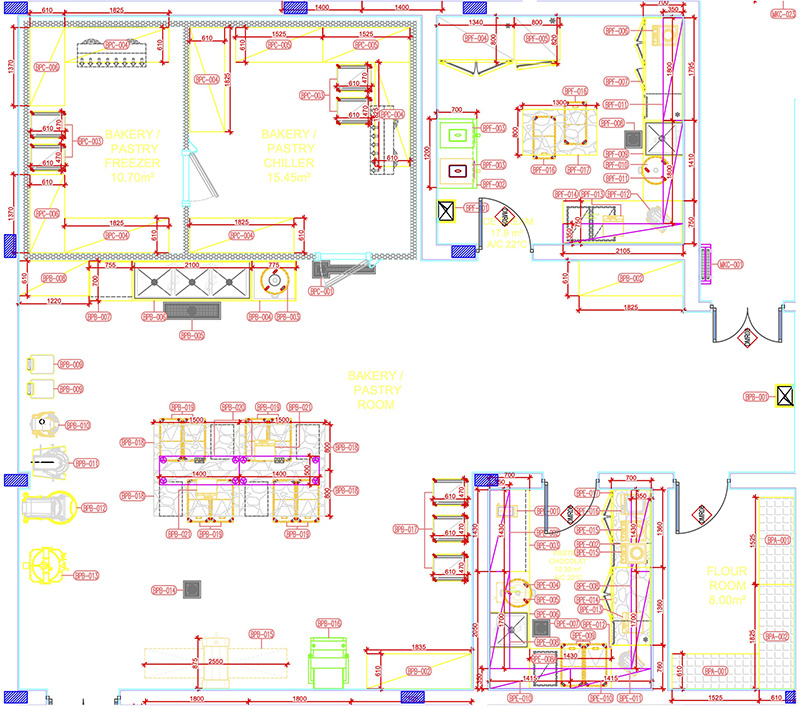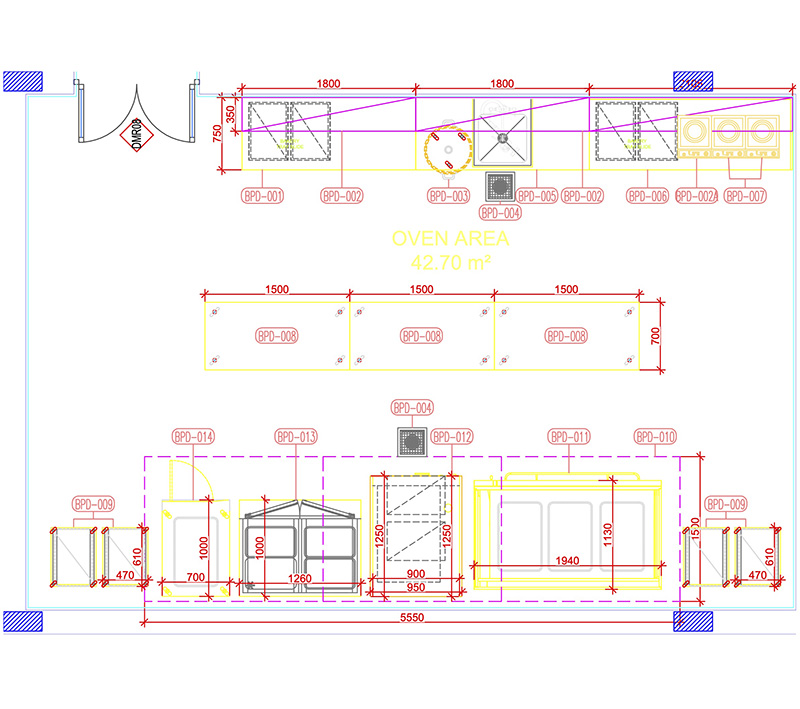 Design proposal presentation
The hotel engineering design: Reasonable arrangement, requiring the main food, side dishes, two processing lines clearly separated.
Rough processing → hot processing → meal preparation flow line should be short and smooth, to avoid backflow, which is the mainstream of the kitchen layout, the rest of the line is subordinate to the first line and layout.

Construction and installation on the ground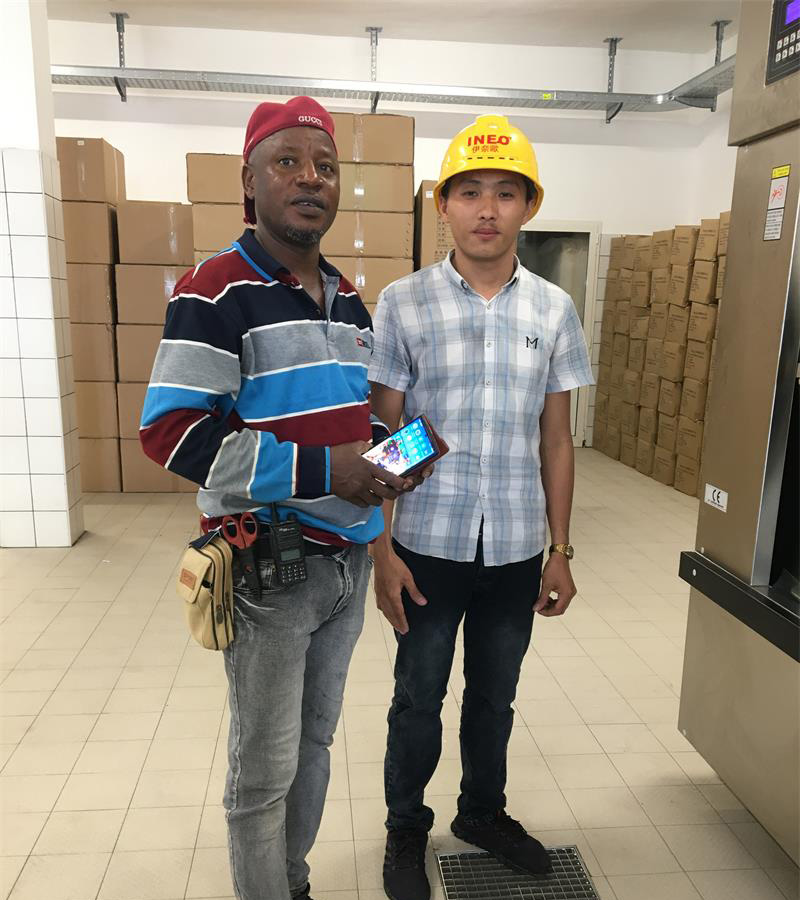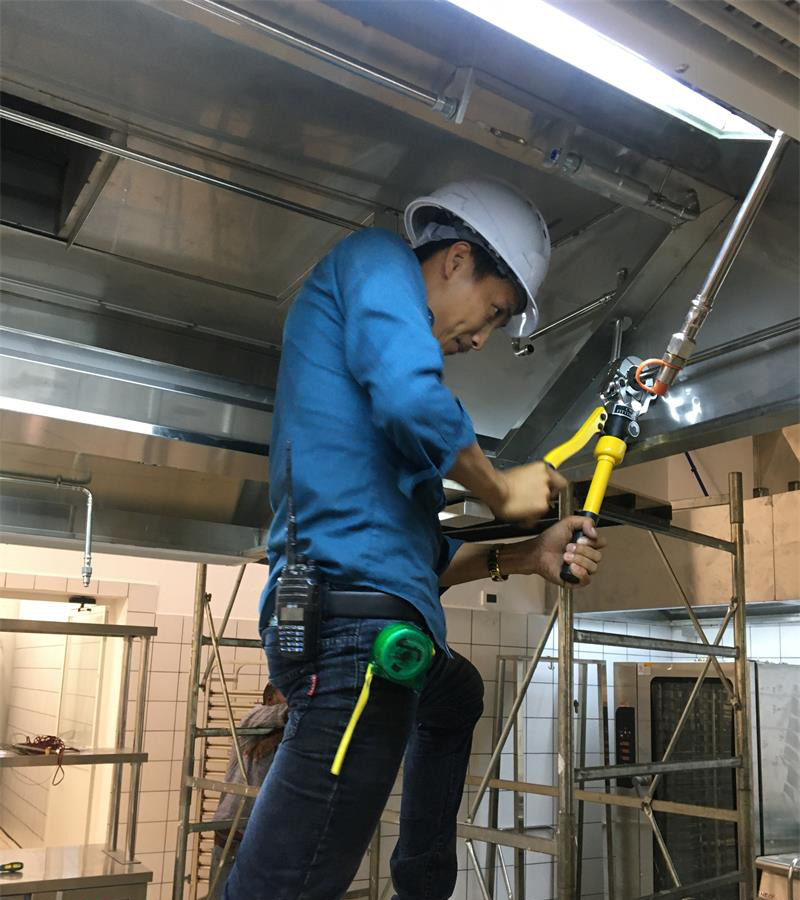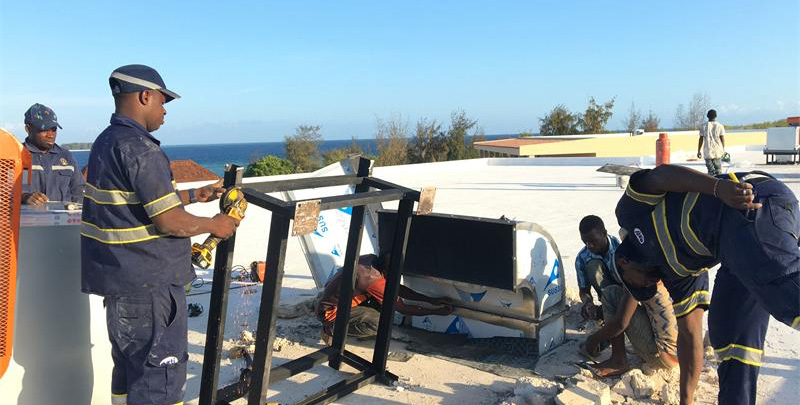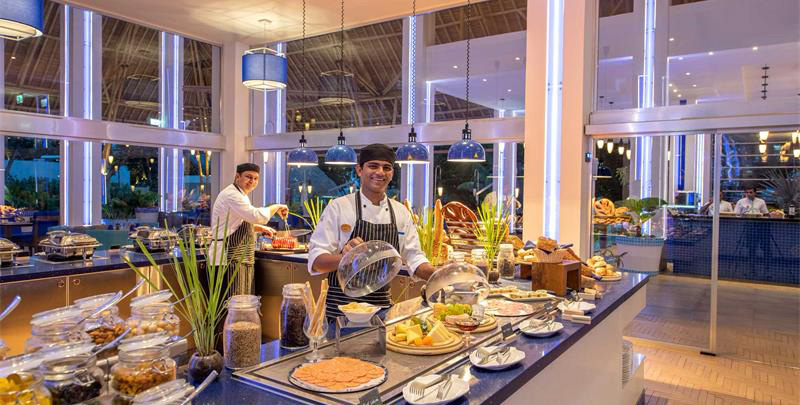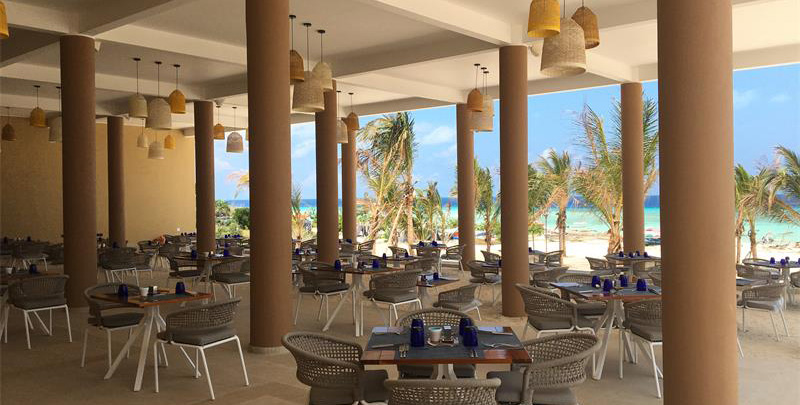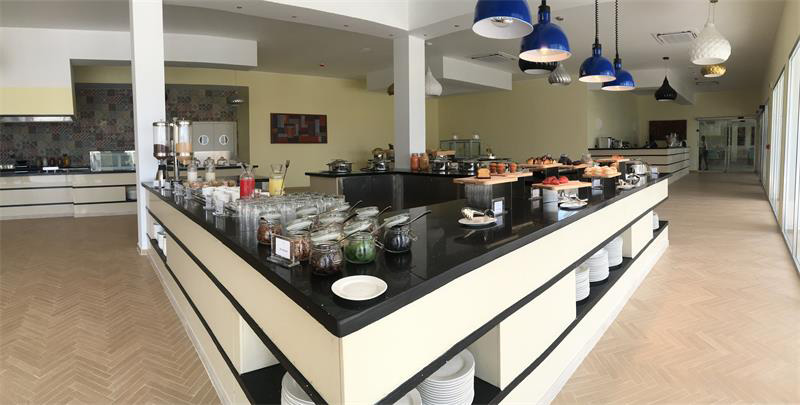 Project Summary
For our production and sales-oriented enterprises, quality and service is our life, if these two aspects do not do well, the development and growth of enterprises is a paper talk.The process determines the result and the details determine success or failure.Therefore, we focus on improving the quality of our products and serving our customers better.