Project Name - Diaco Palace Hotel in Iran

City - in the north of Tehran, Iran

Budget - Around $850000

Project Overview
Diaco Palace Hotel is a luxury hotel located in the heart of Tehran, Iran. The hotel features 56 spacious and modern rooms and suites, each with high-quality amenities and stylish decor. The hotel also features a restaurant that serves a variety of Iranian and international cuisine, as well as a coffee shop that serves a range of hot and cold beverages and snacks.
In terms of location, Diaco Palace Hotel is situated in a prime location in central Tehran, near Valiasr Street, one of the city's main thoroughfares. The hotel is within walking distance of several popular attractions, including the National Museum of Iran, the Tehran City Theater and the Golestan Palace.

The Challenge
During the process of designing the hotel, it is necessary to incorporate various types of equipment such as electrical appliances, pipelines and ventilation systems. These equipment are required to be tailored to suit different usage environments and meet various requirements.

The Solution
We are dedicated to providing solutions for kitchen projects that meet your needs and requirements. To ensure that the equipment installed in your kitchen is able to function safely and effectively, we conduct a thorough analysis of your requirements and evaluate the equipment options available. Based on this analysis, we select the most suitable equipment and configure it in a way that is optimized for your specific usage requirements.
Our team also carries out rigorous testing and debugging to ensure that the equipment functions as expected and delivers the desired results. With our expertise and attention to detail, we can create a wide range of kitchen design projects that cater to different tastes and requirements.

Project Design Scheme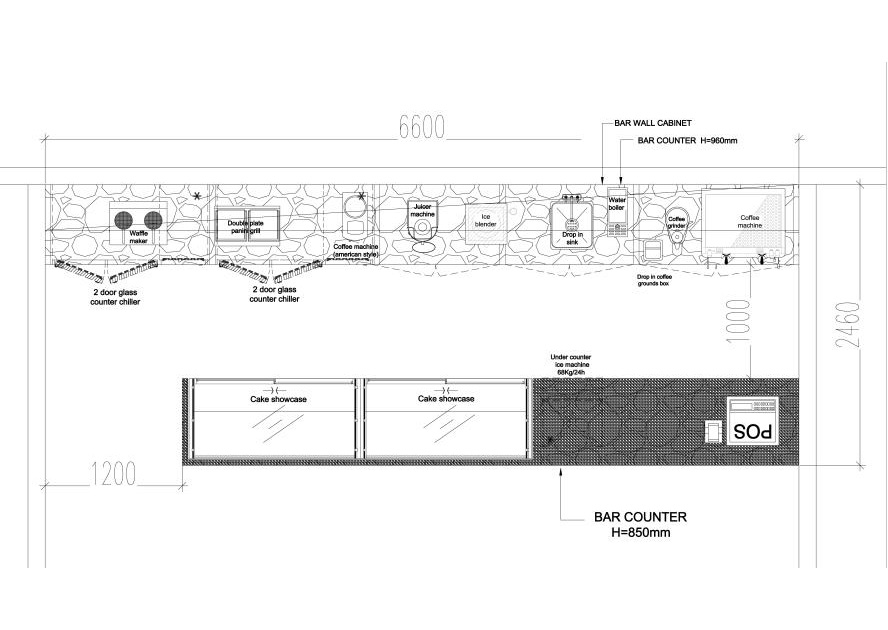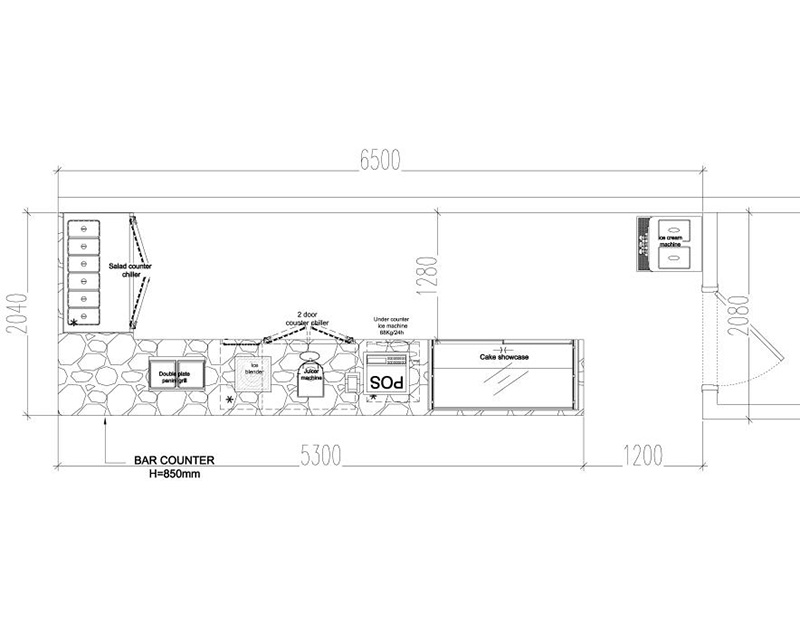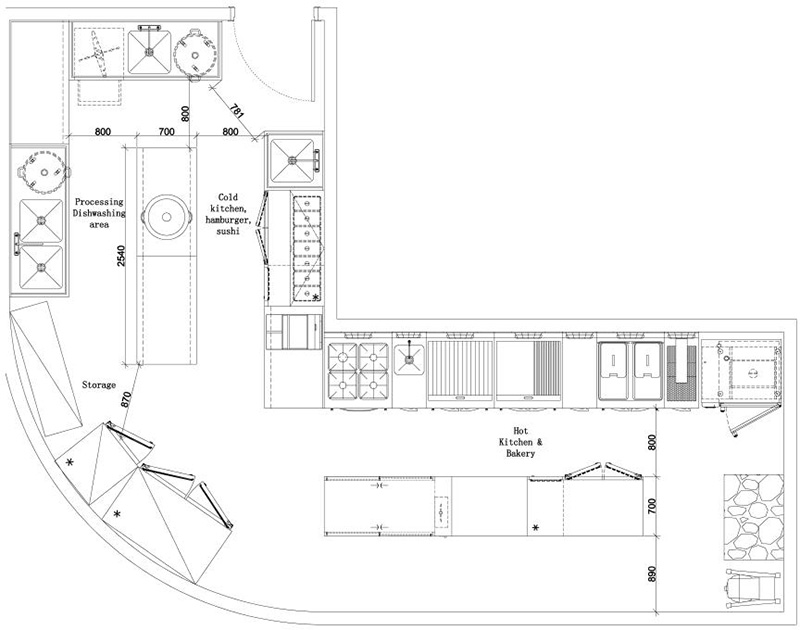 Open kitchen: Adding an open kitchen in the restaurant allows guests to watch the chefs prepare their meals, increasing interaction and entertainment.
Private dining rooms: Adding some small private dining rooms in the restaurant provides privacy and comfort, while also facilitating private gatherings and business banquets.
Bar area: Adding a bar area in the restaurant provides drinks and snacks, increasing the restaurant's revenue.
Open layout: Adopting an open layout makes the restaurant space transparent, while increasing the connection between indoors and outdoors, creating a spacious and bright.

Installation Support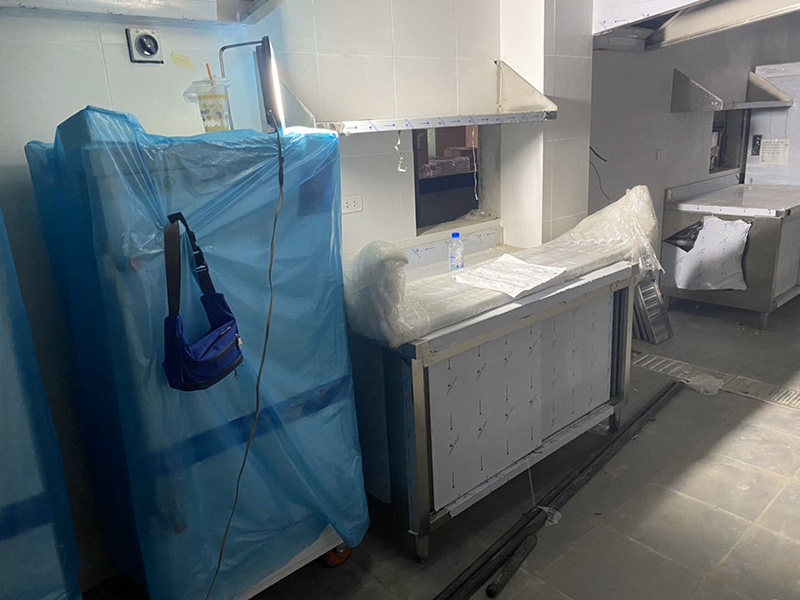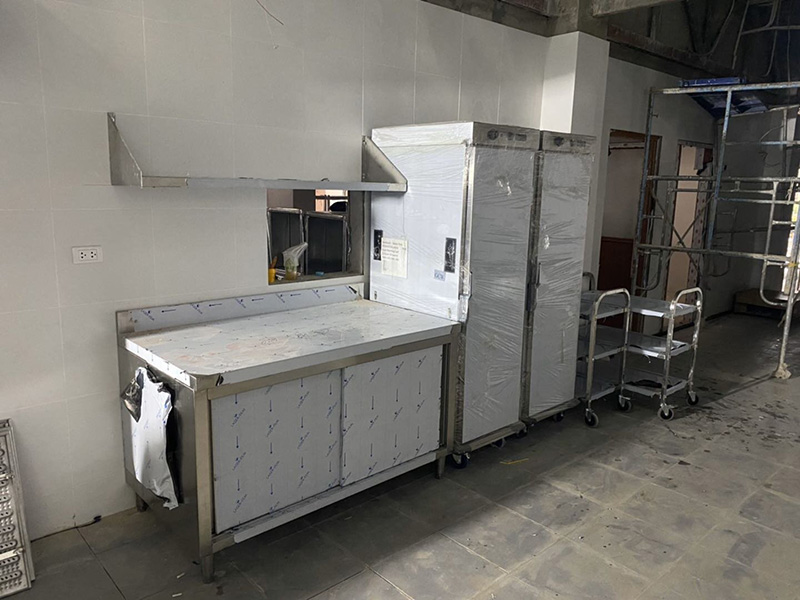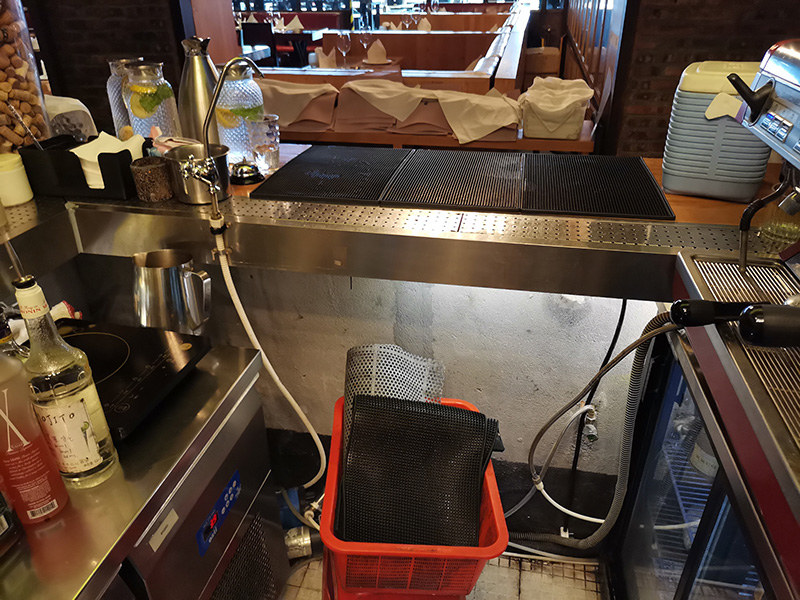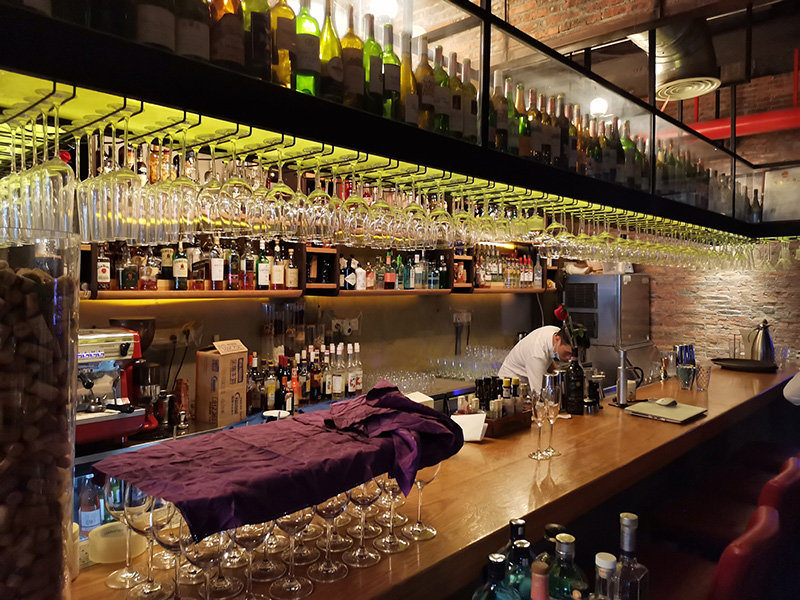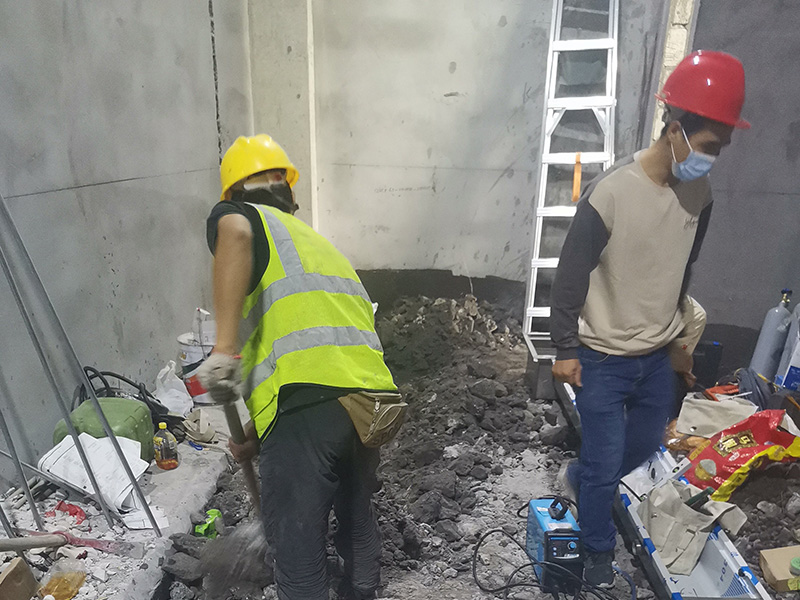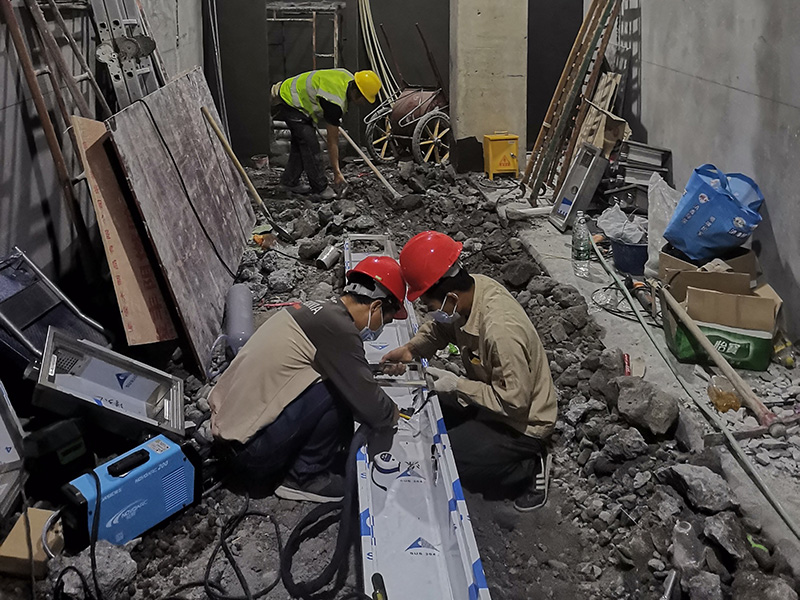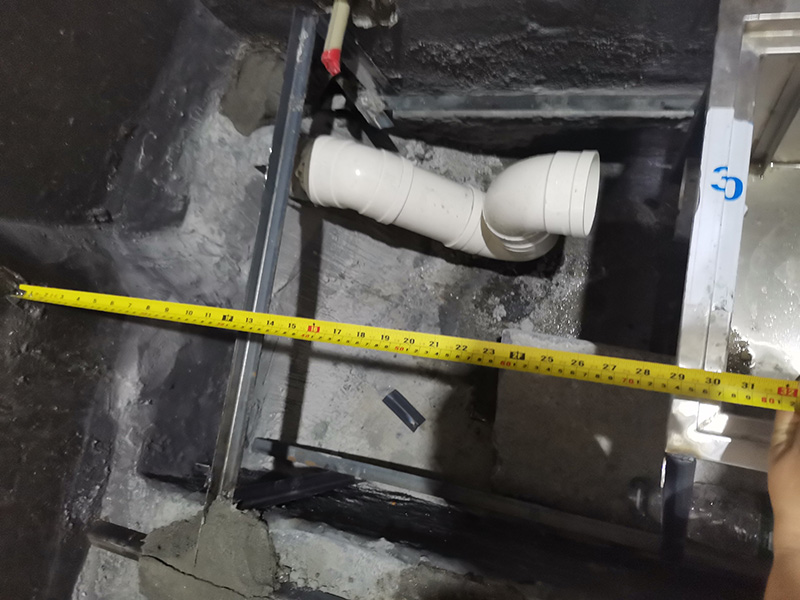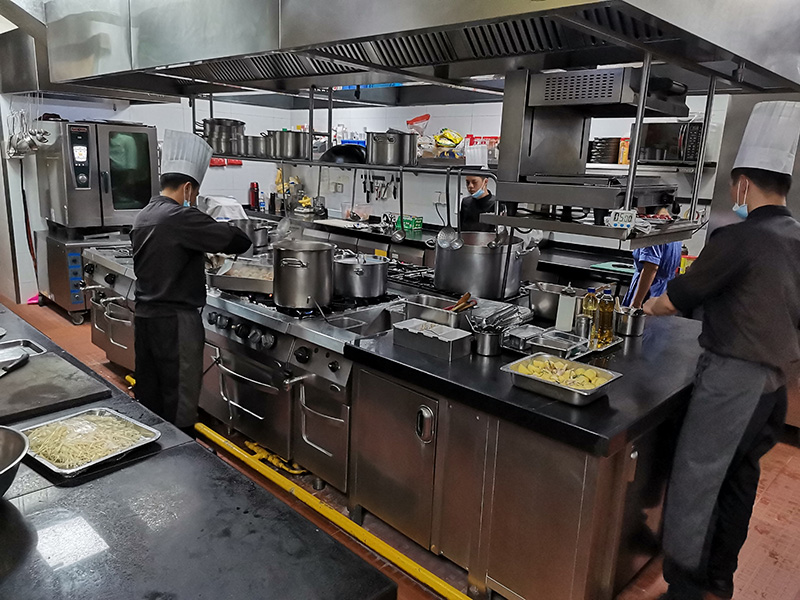 Project Summary
We are pleased to offer comprehensive solutions for kitchen projects that are tailored to meet the unique needs and requirements of our clients. Recently, we worked on a commercial kitchen project for the Diaco Palace Hotel which presented some challenges due to the hotel's menu that includes a mix of Iranian and international cuisines, as well as the need to accommodate vegetarian and halal food options. However, our team was able to overcome these challenges by developing innovative kitchen solutions that were able to meet these requirements while still maintaining high levels of efficiency and safety.
We are proud to have delivered a highly functional, efficient and safe kitchen for the Diaco Palace Hotel that will serve their culinary operations for years to come. Our commitment to providing high-quality kitchen equipment and design solutions remains unwavering and we are always eager to work with new clients to bring their kitchen projects to life.
Contact us today to learn more about our project services and how we can help you achieve your vision for your kitchen project.