Project Name - Sheraton Samoa Aggie Grey's Hotel & Bungalows in Samoa

City - Main Beach Road, Vaisigano, Apia, Samoa

Budget - Around $500000

Project Profile
The Sheraton Samoa Aggie Grey's Hotel & Bungalows is a historic hotel in Apia, Samoa.It is directly across from the harbour front and moment from commercial areas and local attractions in the capital. Surround yourself with Samoan heritage at Sheraton Samoa Aggie Grey's Hotel & Bungalows. The hotel in Apia offers a captivating blend of adventure, culture and hospitality. Located steps from the shores of the South Pacific, our resort is great for both family vacations and romantic getaways. The hotel provide spacious hotel rooms and well appointed bungalows, each one brimming with thoughtful amenities to help you maximize your time in Apia.
Savor international fare at Feast, our hotel's signature restaurant, stay in shape at fitness center, rejuvenate at our on-site spa or relax by shimmering outdoor pool. The hotel is the ideal place to embrace the rich history of Samoa. Enjoy traditional ceremonies and cultural shows at the resort, or take a quick ride to the nearby immersive Samoa Cultural Village and the grand Robert Louis Stevenson Museum. Create an unforgettable vacation at the hotel in Apia, Samoa.

Project Analysis and Communication
The communication started at the end of 2014 and took almost half a year to give the perfect solution. During the Chinese New Year holidays, we also stayed online to respond to the client in a timely manner and help him negotiate with the owner.Start by defining the project's scope and identifying all stakeholders involved in the project. This includes hotel management, kitchen staff, designers, contractors and any other parties involved in the project.
In addition to the proposal, we also provided excellent value for money services, including on-site measurement, contract follow-up during the whole process and after-sales service around the clock.Regular communication with the customers and effective monitoring of project data can help ensure the project's success and mitigate any issues or challenges that may arise.

Project Design Scheme
Creating a project design scheme for a hotel kitchen project involves a thorough understanding of the project goals, budget, timeline and constraints. Conduct a needs assessment to identify the current state of the kitchen and the areas that need improvement. Gather input from hotel staff, chefs and kitchen personnel to get a better understanding of the challenges and opportunities for improvement.Work with a professional designer to develop a kitchen layout that meets the needs of the hotel. Consider factors such as workflow, traffic flow, equipment placement and storage needs.
Design drawings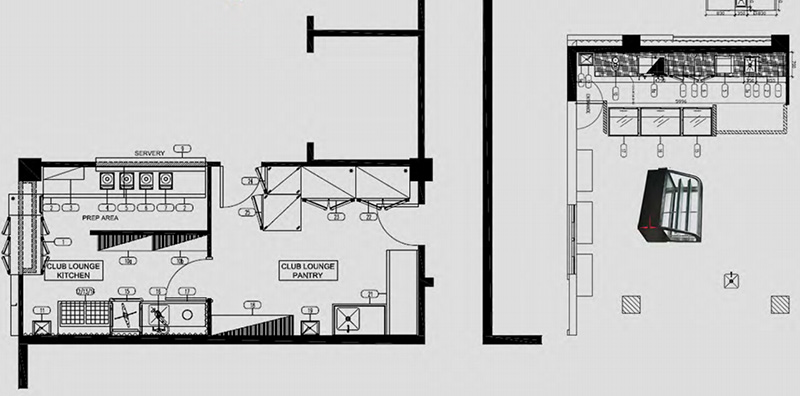 Design proposal presentation
Since the interior design plan was made by INEO, we need to modify some of the equipment dimensions to fit some of the panels and counters. If the dimensions did not fit, we had to send new equipment again, resulting in wasted costs. Our design team conducts regular consultation with lead practicing Chefs to constantly improvise the designs of our products so as to meet the ever-changing needs and demands of the market.Monitor progress throughout the project and make adjustments as needed to ensure the project stays on track and meets the desired outcomes.By following these steps, we create a comprehensive project design scheme for the Sheraton Samoa Aggie Grey's Hotel kitchen project.

Equipment list
Select kitchen equipment that is appropriate for the size and needs for hotel kitchen. Consider factors such as energy efficiency, durability and maintenance requirements,so we matched a whole list of equipment to our customers.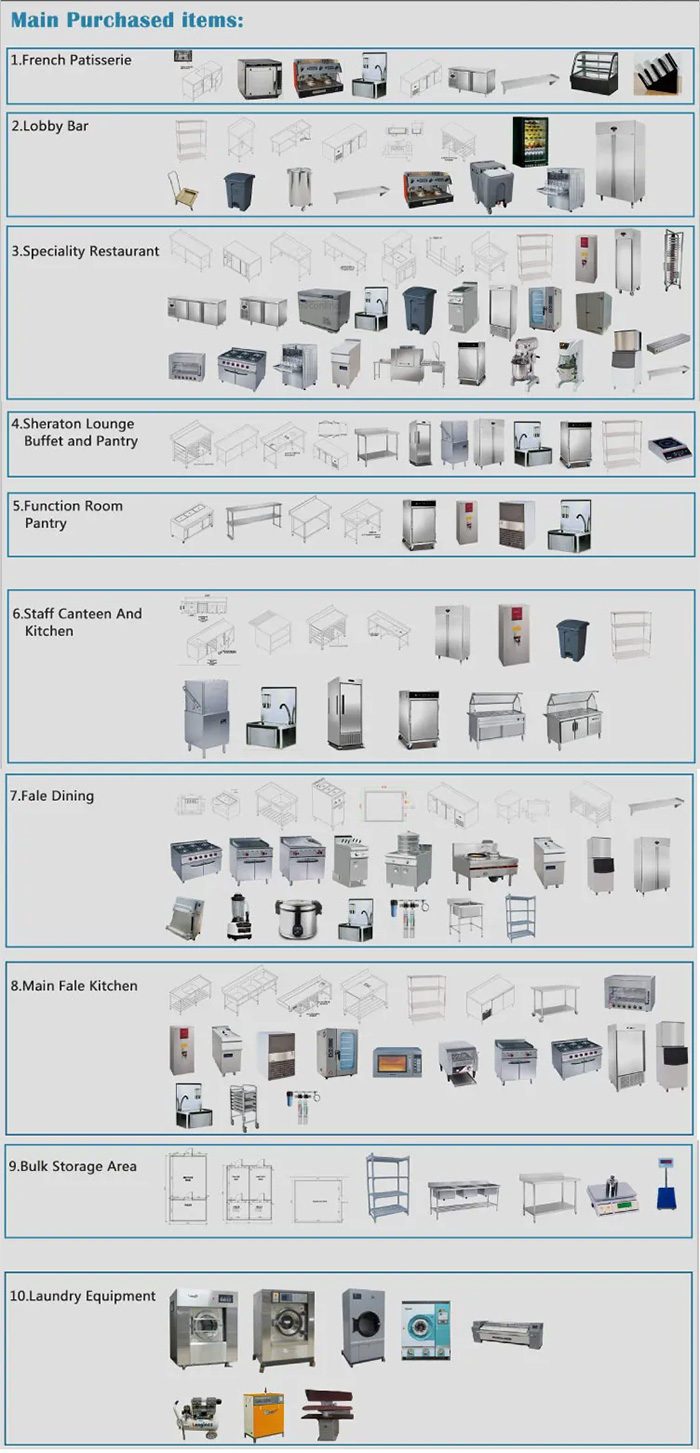 Construction and installation on the ground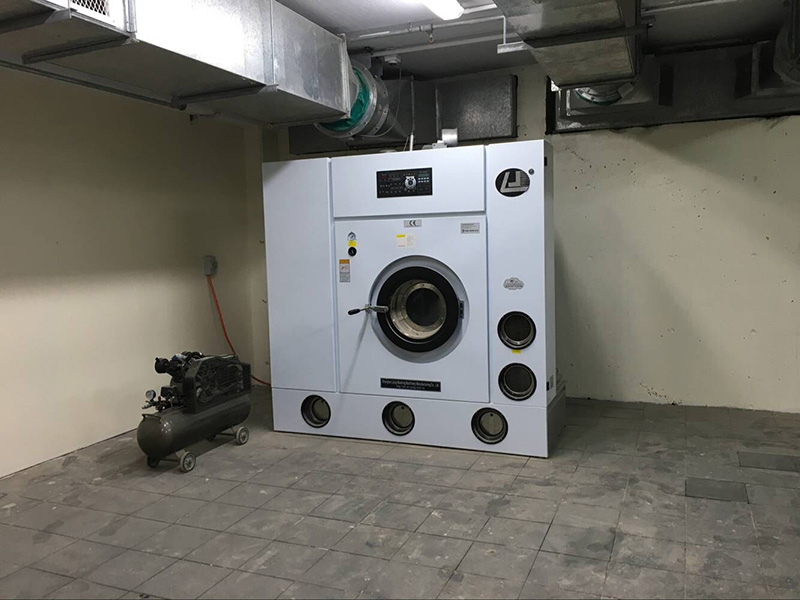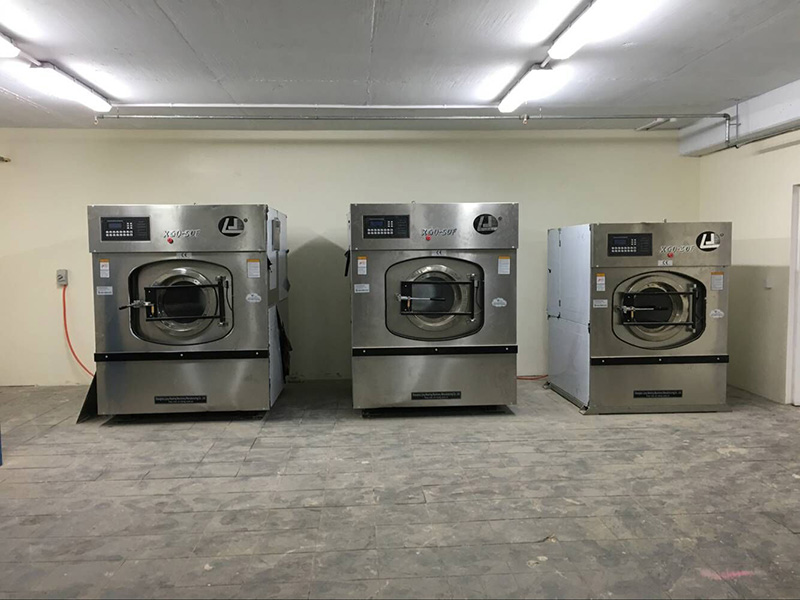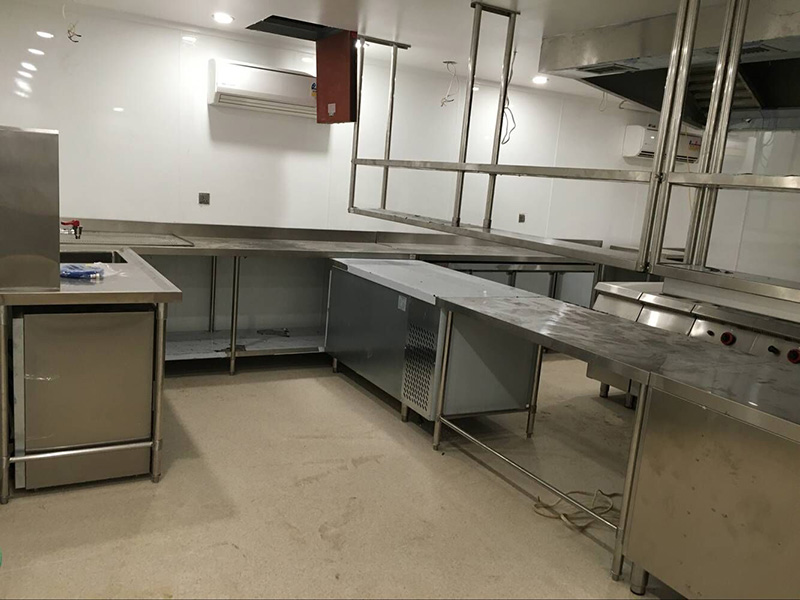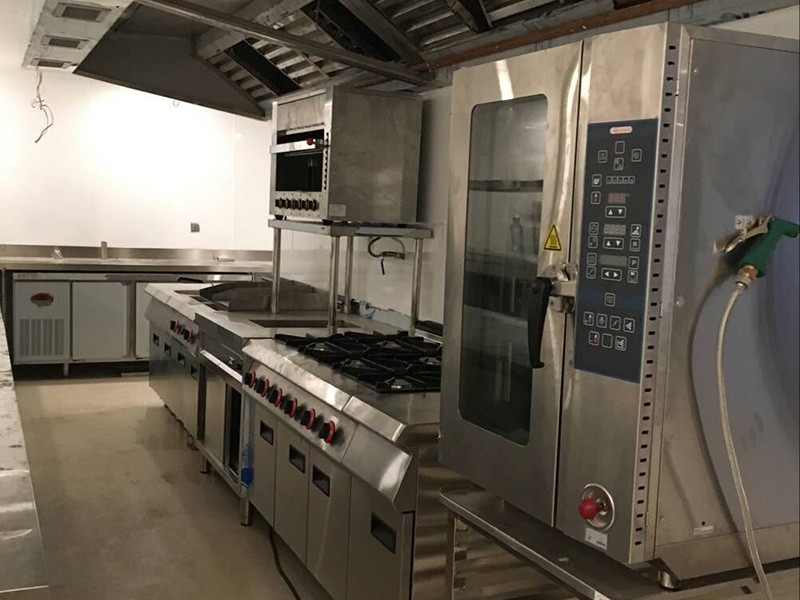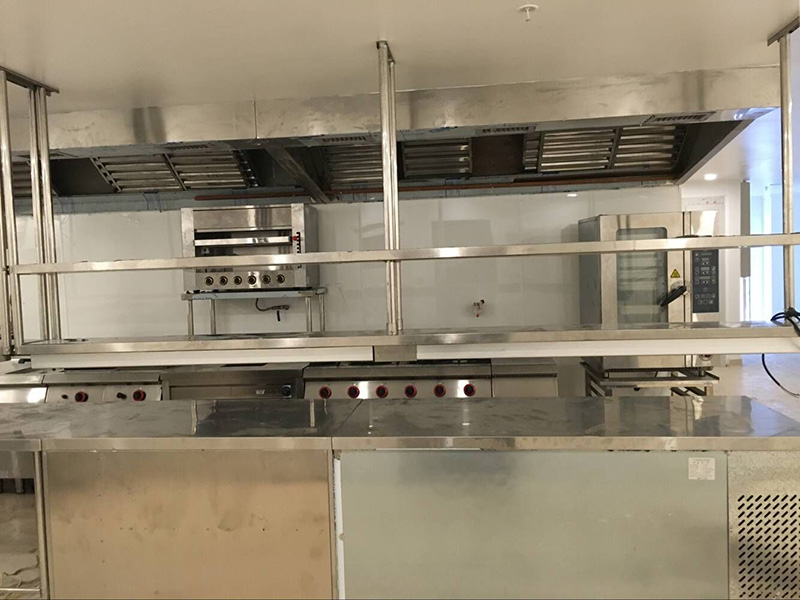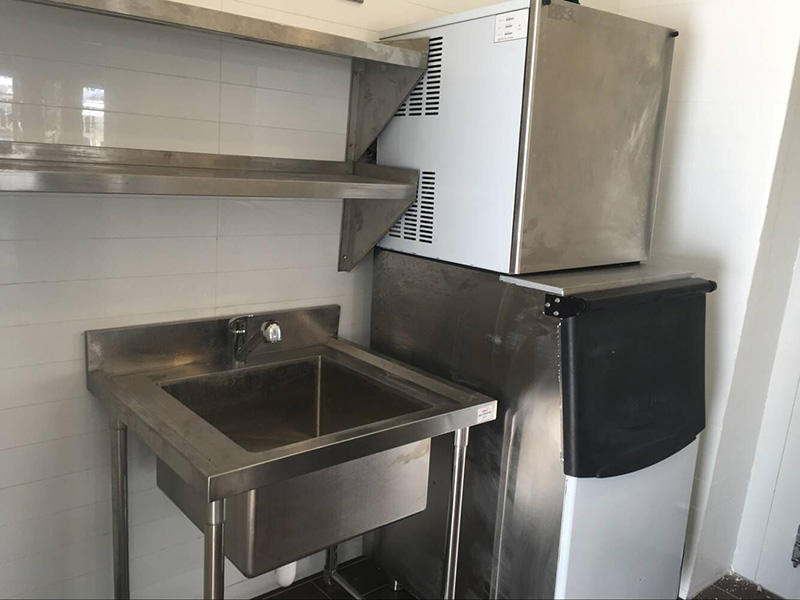 Project Summary
Because Samoa is an island country and not easy to procure, we offer a one-stop shopping and on-site installation service. Our company sent technician team to installation support for a week. We are able to offer our clients customized design in catering equipment, built refrigeration solution and ultimately a fully integrated kitchen,meeting specific needs and requirements of all business.