Project Name - Movenpick Hotel Kitchen Project In Bangladesh

City - Sylhet

Budget - Around $189200

Project Profile
Mövenpick Hotels & Resorts is a Swiss hotel management company headquartered in Baar, Switzerland. The hotel chain serves 5.8 million people per year.The site is located in Sylhet, Bangladesh, just a few kilometers from Sylhet Airport and the entire hotel has 11 floors and approximately 298 rooms.Our one-stop hotel kitchen design solution completely solved the problem of procurement and installation for our customers and finally closed the deal in 2017 with mutual satisfaction and completed the installation and delivery in the same year.

Project Analysis and Communication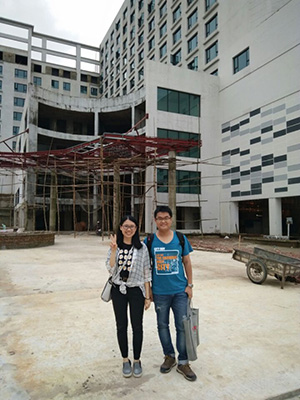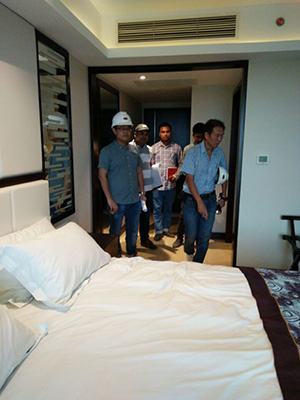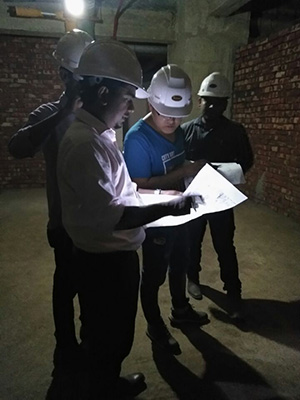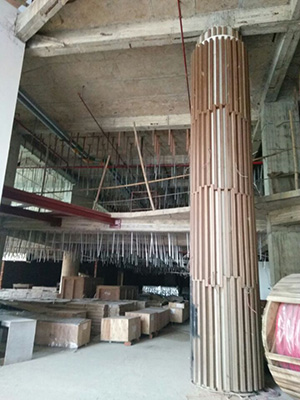 For this hotel project, the client wanted to first identify specific floors and areas within a limited budget, including the first floor lobby bar, receiving area, mezzanine main kitchen and buffet area, first floor banquet kitchen, second floor staff kitchen and laundry area and 9th floor buffet with pool bar area. Basically all kitchen equipment is involved, such as stoves, refrigerators, custom stainless steel products, baking equipment, dishwashing equipment, buffet products, etc.

Project Design Scheme
The best is not necessarily the best, but the professional is good and appropriate.
Design drawings
Design proposal presentation
According to different floor and regional needs, we design a commercial kitchen with rationalized and professional standards, the process is basically the receiving area - dry goods area - cold storage + meat, vegetables and fish processing - hot kitchen area - dishwashing area - dish storage area - baking area - beverage area - meal preparation area - buffet area.

Construction and installation on the ground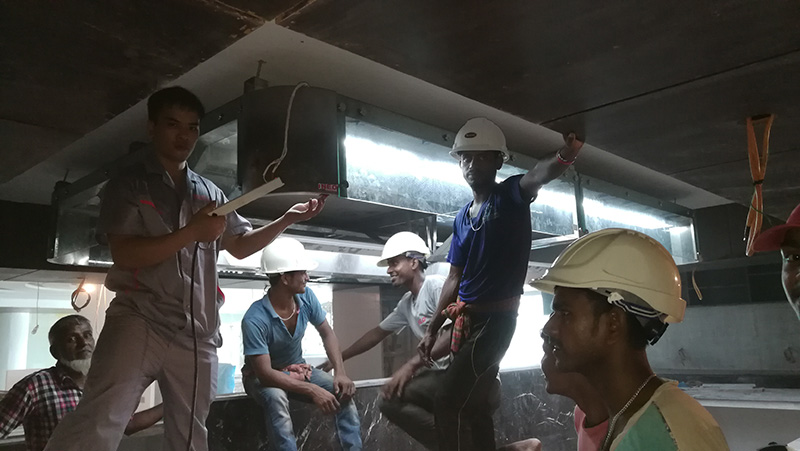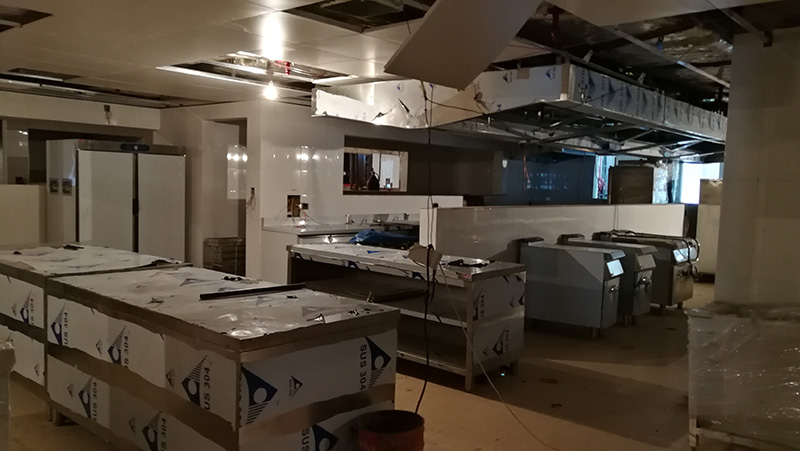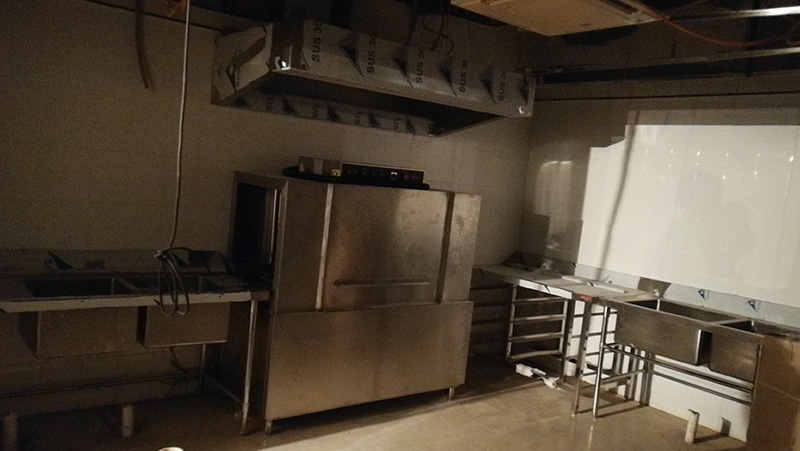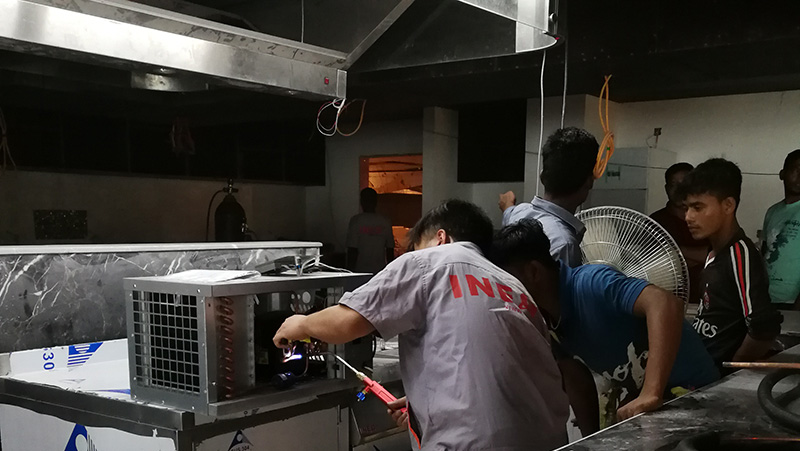 Project Summary
A hotel project, from start to finish, requires long-term effective communication and coordination between the on-site contractor and the supplier. The design of a commercial kitchen also requires on-site support, such as on-site air conditioning ducts and ventilation systems that lower the building height can affect our hood and cooler installations. Our professionalism is better demonstrated when we clarify and bring issues to our clients' attention in advance.