As an esteemed manufacturer of kitchen equipment in China, INEO recently participated in the 134th Canton Fair. This five-day event provided us with an incredible platform to showcase our product brand, INEO. Our specialized offerings include all-in-one commercial kitchen equipment and solution designs. We reflect on our experience at the fair, highlighting our observations, achievements, and the overall impact on our company's growth.
Participation and Preparation
After months of meticulous planning and preparation, our team eagerly arrived at the 134th Canton Fair. A comprehensive analysis of market trends, customer demands, and competition within the industry guided our product selection. We ensured that our booth was well-designed and visually appealing, effectively representing the INEO brand. With a wide array of cutting-edge kitchen equipment on display, we aimed to captivate the attention of potential customers, both domestic and international.
Impression and Feedback
The response to our participation at the Canton Fair was overwhelmingly positive. Numerous visitors, including restaurateurs, hotel owners, architects, and industry professionals, expressed immense interest in our products and solution designs. The feedback we received served as validation of our commitment to excellence and innovation in the kitchen equipment manufacturing sector.
We were delighted to witness the visitors' enthusiasm as they interacted with our demonstration models. Many were impressed by the seamless integration of our equipment, allowing for a streamlined culinary experience. Our team engaged in informative discussions, assisting clients in choosing the most suitable solution for their business needs. This direct interaction enabled us to gather valuable insights into emerging market trends and identify areas for potential product development.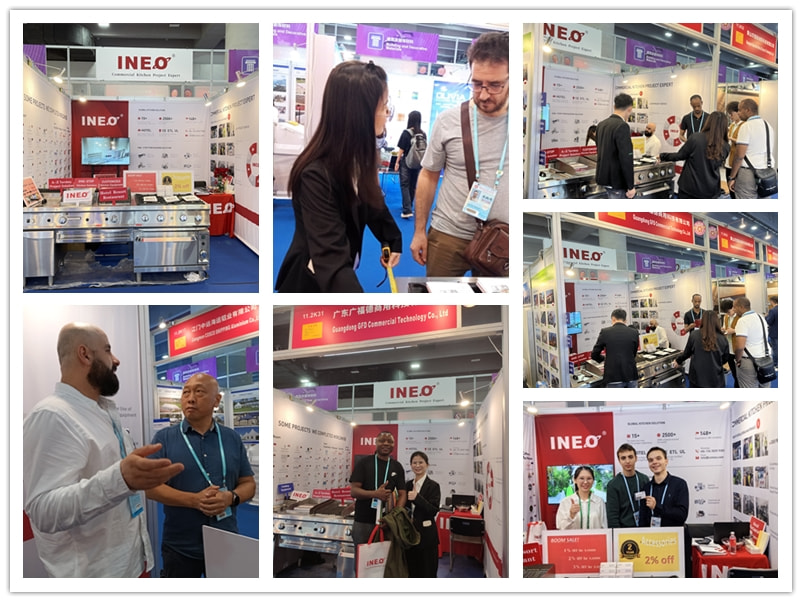 Highlights and Achievements
The Canton Fair provided an ideal platform to showcase our latest product offerings and technological advancements. Our range of all-in-one commercial kitchen equipment received widespread acclaim for its functional design, efficiency, and durability. Many visitors particularly appreciated our equipment's energy-saving features, which align with growing global sustainability trends.
During the fair, we successfully established numerous strategic partnerships, both domestic and international. Collaborating with distributors and retailers from various regions will not only expand our product reach but also boost our brand recognition and position in the global market. The fair also allowed us to connect with industry experts and professionals, fostering knowledge exchange and enabling us to stay at the forefront of the latest developments in the culinary field.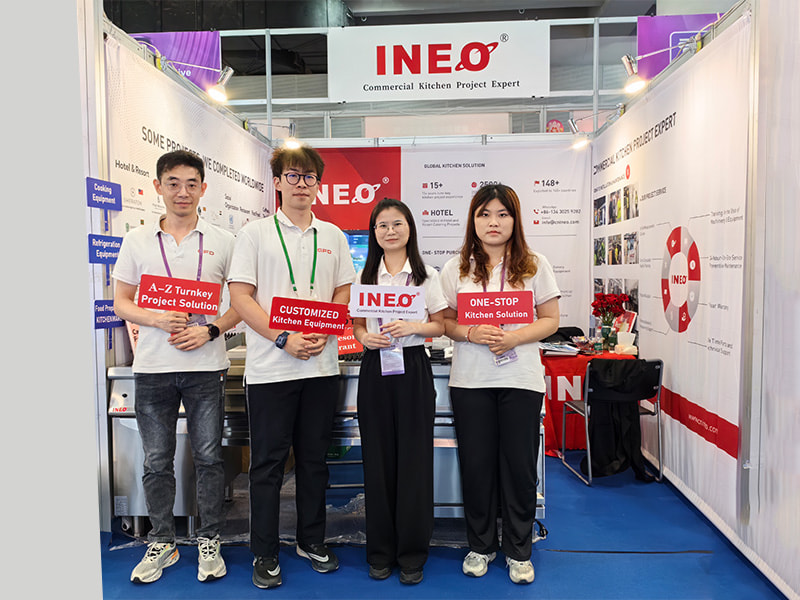 We are proud to have achieved substantial sales growth during the event, exceeding our initial expectations. This success was the result of our dedicated team's efforts and the excellent reputation INEO has developed over the years. The fair's international focus allowed us to strengthen our export capabilities, opening doors to new markets and creating long-term business opportunities.
Participating in the 134th Canton Fair was a gratifying and invaluable experience for INEO. The fair served as a significant platform to showcase our brand, interact with prospective clients, and establish strategic partnerships. We are confident that the positive response from visitors, coupled with emerging market insights, will steer the future growth and innovation of our company.
Looking ahead, we remain committed to further enhancing our product offerings, delivering exceptional customer service, and staying ahead of industry trends. The Canton Fair has undoubtedly played a vital role in expanding our market presence and facilitating our journey towards becoming a global leader in kitchen equipment solutions.
Keywords: Canton Fair
Originally published 29 Oct 2023, updated 29 Oct 2023.