Commercial kitchen equipment is the backbone of any food service establishment. These appliances are designed to handle high volume usage and withstand the rigors of a busy kitchen. However, to ensure that your equipment functions correctly and lasts as long as possible, it's essential to perform regular maintenance and upkeep. We are committed to providing excellent service to our customers, even after their equipment has been purchased. If you encounter any issues with your equipment after purchase, we offer comprehensive after-sales support to help resolve the issue as quickly and efficiently as possible.
Follow the Manufacturer's instructions
Every piece of commercial kitchen equipment comes with manufacturer guidelines for maintenance, cleaning and operation. It's essential to follow these guidelines to ensure the equipment functions correctly and lasts as long as possible. Failure to adhere to these guidelines could result in damage to the equipment, safety hazards, or reduced efficiency.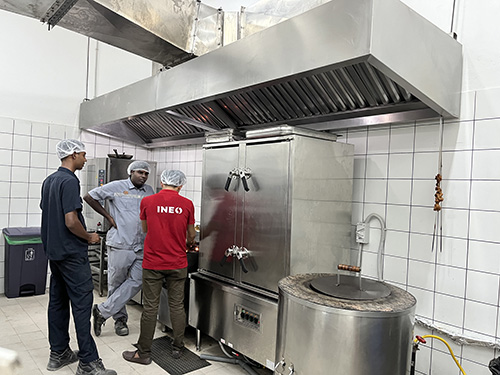 Regular Cleaning
Commercial kitchen equipment is subject to significant wear and tear due to frequent use, high heat and exposure to grease and food particles. Regular cleaning is essential to prevent the buildup of grime and debris, which can lead to malfunction or even failure of the equipment. Always refer to the manufacturer's instructions for cleaning, as some equipment requires specific cleaning methods.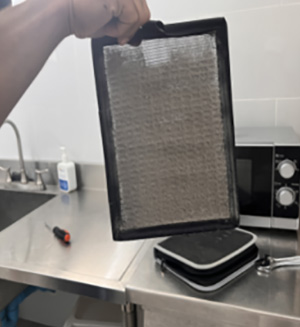 Before Clean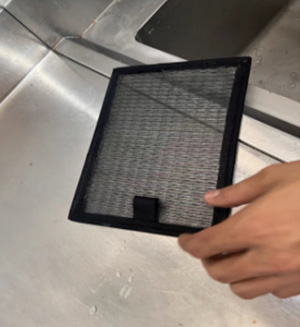 After Clean
Keep Equipment Lubricated
Commercial kitchen equipment has many moving parts, such as motors and bearings, that require regular lubrication. Lack of lubrication can cause friction and wear, leading to premature failure of the equipment. Always follow the manufacturer's guidelines for lubrication and use only approved lubricants.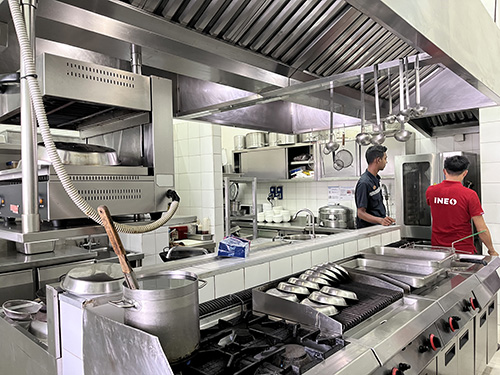 Regular Inspection
Routine inspections of commercial kitchen equipment can help identify potential problems before they become severe. Regular inspections should include checking for loose or worn parts, leaks and other signs of wear and tear. Addressing these issues promptly can help prevent further damage and reduce the risk of equipment failure.
Professional Maintenance
While regular cleaning and inspection can help prevent equipment breakdowns, it's essential to have professional maintenance performed on a regular basis. Many commercial kitchen equipment manufacturers offer maintenance contracts that provide regular servicing and preventative maintenance. These services can help identify and address potential problems before they become severe.
Staff Training
Proper use and operation of commercial kitchen equipment are essential for its longevity and efficiency. All staff members should receive training on the correct operation and maintenance of equipment, including cleaning and basic troubleshooting. This training should be ongoing and should be reviewed periodically to ensure that all staff members are up to date on the latest best practices.
Commercial kitchen equipment is the most important investment in your catering business's success and it's essential to ensure its proper operation and maintenance. Following the manufacturer's guidelines, regular cleaning, lubrication and inspection, professional maintenance and staff training are all crucial for keeping your equipment running smoothly.
Please do not hesitate to contact us if you require after-sales support or have any questions about our services. We are always here to help you.
Keywords: maintenance service, staff training
Originally published 23 May 2023, updated 23 May 2023.