When you're handling a huge volume of food on daily bases, a food warmer in the kitchen is a guaranteed game-changer. This applies to buffets, 5-star hotel restaurants, concessions, canteens, fast-foods or any food-serving business that serves warm foods that are ready to eat.
A commercial food warmer is designed to keep dishes hot and fresh until serving time. Not only that. Food warmers also help prevent foodborne illness by ensuring meals are properly cooked and kept at the right serving temperature. These restaurant equipment are also easy to clean and sanitised.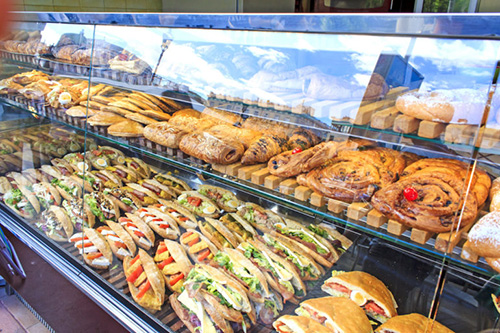 Foods have different flavours, aromas and textures. All of these affect the type of warming equipment that suits the foods' optimal temperature requirement.
Food warmers are offered in different types for different purposes. There are equipment that fit best with bread, cakes and pastries while some are made specifically built for saucy dishes. The best food warmer will depend on the type of dishes you intend to serve, your budget limit, your space limitation and the features you're looking for.
Food Warmers
A bain marie is simply a water bath for food. It works almost similar to a traditional double-boiler.
Water is put inside a heated container. A smaller container will be placed inside the bigger container. This process delivers an indirect heat or steam or both into the foods. The heat is perfect for texture-sensitive meals like custard, fish, baked beans and cheesecake, among others.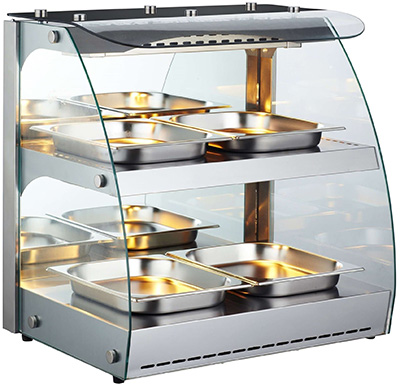 Heating Lamps to Warm Foods
This type of food warmer uses a heating element. That heating element could be a metallic rod, a panel or an infrared bulb. They are called "heating lamps" because their design resembles lamps.
The radiating heat from the lamp is what keeps the food warm. With a reliable heat lamp, the uses are limitless. You can use it for many food types.
Heatings lamps are sold in three types: strip heat lamps, hanging lamps and countertop heating lamps. Because of the overhead style of a strip lamp, it is commonly used in buffets to keep food warm and well-lit.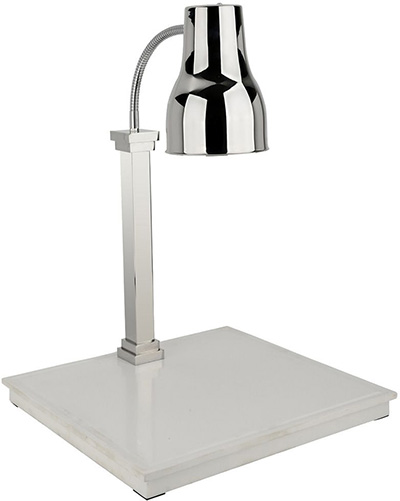 Hanging heat lamps are mounted on the ceiling. These equipment are available in stationary or retractable designs. They have reflector hoods which make them attractive for display. Countertop heat lamps are designed to be portable and easy to move around a countertop or table.
Heated heat lamps can be used for a variety of foods from saucy dishes to fried meals.
Steam Tables for Warming Foods
This food-warming equipment's design is similar to the table's. It typically has two or more compartments set over its surface. These compartments hold pans where you can keep food warm until serving time. These pans can hold multiple types of dishes.
Steam tables are powered by heated water which produces steam that gently heats the food. Just like bain maries, steam tables are best for foods that have delicate textures.
Hot food Display Food Warmers
Hot food displays structure is often encased with durable glasses. These equipment are available in see-through designs, which are specifically made to entice more customers.
A hot food display holds a variety of foods and keeps them in optimal serving temperatures whilst keeping their texture and freshness. These food warmers are used by bakeries, supermarkets, pastry shops, takeaway stores and fish and chips shops. These equipment feature adjustable temperature settings so you can pick the best temperature base on the food types on display.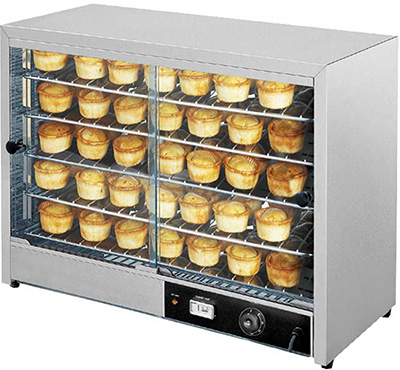 Food Warming Cart
Warming drawers - with designs that look like classic drawers - are commonly used by bakeries and pastry shops to store bread, rolls, buns and other items.
These food warming equipment feature safe-serve temperature capacities so the items are fresh and ready for customers. The drawers ensure that foods are away from elements that may contaminate them.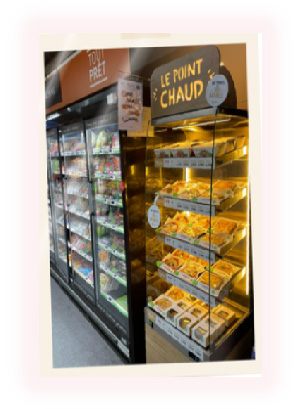 Are you looking for a specific food-warming equipment for your business? We likely have it here at GFD Kitchen Equipment Supplier. We have warming carts, chip warmers, food warming cart, hot food displays, pie warmers and many more. We offer brand-new equipment from leading brands as well as high-quality kitchen supplies on clearance.
Keywords: kitchen equipment
Originally published 22 Dec 2022, updated 22 Dec 2022.