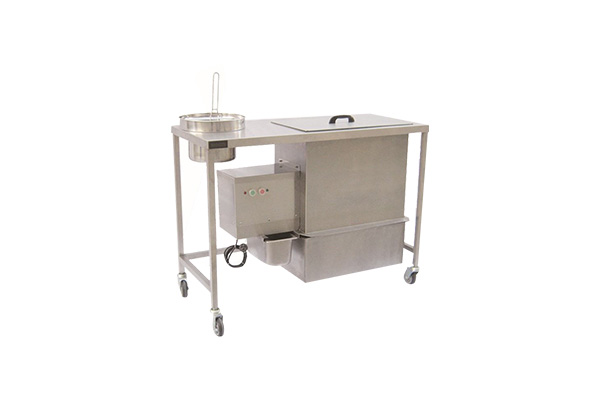 Manual Breading Table YFF-HLM025
◉Type:Automatic sieving with brush
◉Size:1220x540x920mm
◉Voltage:220V
◉Power:0.12kW
◉Weight:85kg
Standard Feature
---
◉This type of food preparation breading table uses an electric drive, ensuring vibration is uniform with low noise levels.
◉The top of the food preparation breading table is responsible for food breading while the lower part is responsible for flour sifting, thus assisting chefs in keeping their space clean. Operation is easy, with automatic separation of ground flour from crude flour.
◉The breading table uses an electric motor that has an automatic power off for overload protection, thus keeping the table from becoming damaged.